Tesla Model X SUV Rated The Safest SUV Ever.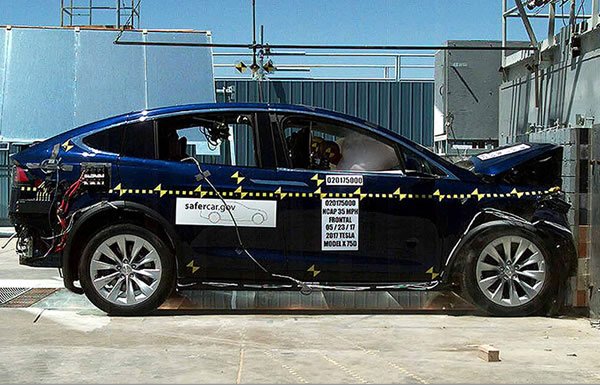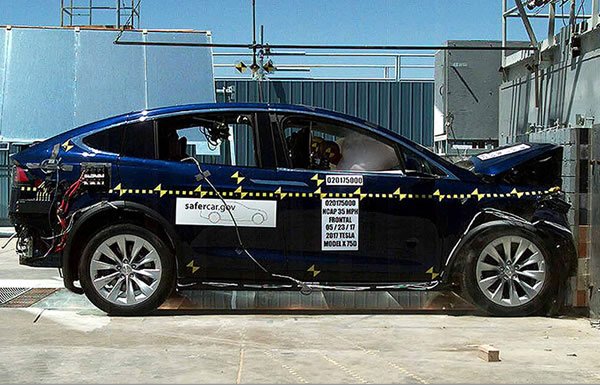 Many other SUV models have been given five stars overall ratings by the National Highway Traffic Administration, but all got four star ratings on rollover risk due to the high center of gravity that they possess.
But the electric-powered Model X with its falcon- winged doors that open vertically, has a heavy lithium battery pack on the bottom of the car that provides the power, and thus has a much lower center of gravity than the typical SUV.
And besides the risk of a rollover, the Tesla SUV was also tested for how safe it is in head-on collision, side collision and swerving into a pole or a tree on it side and the results were amazing and comforting too.
Tesla said that those tests found out that the Model X passengers and driver have a 93% chance of walking away from an accident without serious injury or no injury at all which makes it second highest on record behind Tesla's own Model S.
This is actually the first time NHTSA has tested the Tesla Model X SUV since it went on sale since late 2015 for prices ranging from N30m ($82,500) to N36m ($100,000), although Tesla didnt reach full production until last year.
See Related Post: Tesla Motors : 11 Facts You Cannot Ignore