The €300,000 Brabus EQS 53 Is A Dressed Up AMG EQS 53 With Longer Range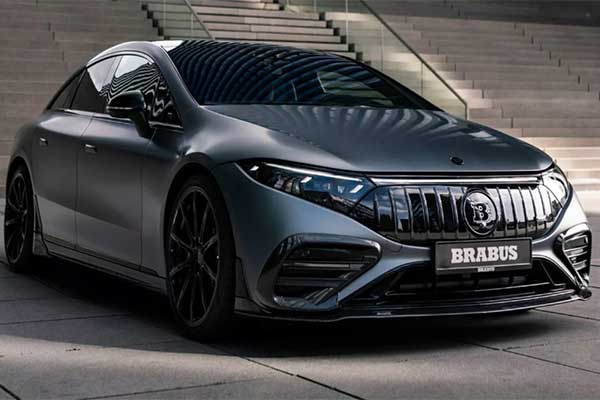 Brabus is trying to find its place in the electric era and somewhat it feels lost. This is Brabus we are talking about – the company that was created because AMG wasn't bonkers enough. This is the company whose customers felt AMG creations were too mainstream, too slow, and too cheap. Brabus is the one that gave us the 900-hp G-Wagon Rocket Edition because AMG wouldn't do it.
Well to remedy this, check out the AMG EQS 53 – Brabus. It comes with new 22-inch rims coupled with lowered suspension definitely improves the first impressions. Blacked-out chrome trim and added discreet carbon fiber aero only improve further without destroying the classy looks. A matte finish for added drama is highly recommended.
The interior is a usual Brabus affair – plush leather seats with plenty of stitching, Brabus logos whichever way you look to make sure you don't forget what you spent your money on. There is no denying Brabus actually made the AMG EQS 53 look much, much better – but where is the outrageous performance synonymous with the name?
Well, in step with the new times, Brabus claims that as long as you stick to speed between 100 and 140 km/h, thanks to the new suspension and added aero, the range of the EQS 53 improves by 7 percent. 7.2 percent to be exact. A quick look at our spec pages for the AMG EQS 53 4MATIC+ D+ reveals its WLTP rating of 584 km which means Brabus improved it by 42.05 km. It is an improvement on paper though because in real life – neither of the figures is achievable.
Then there's the question of price, Brabus is not a cheap company, and the asking price for the EQS 53, as you see it here in photos, is an eye-watering €251,654. That's in Germany and that's before any taxes, add the VAT to it and registration and you are looking at €300,000. You could buy two AMG EQS 53 4MATIC+ for that money.