This Honda Accord Drove Into A Gutter, And It Was Abandoned (PHOTOS)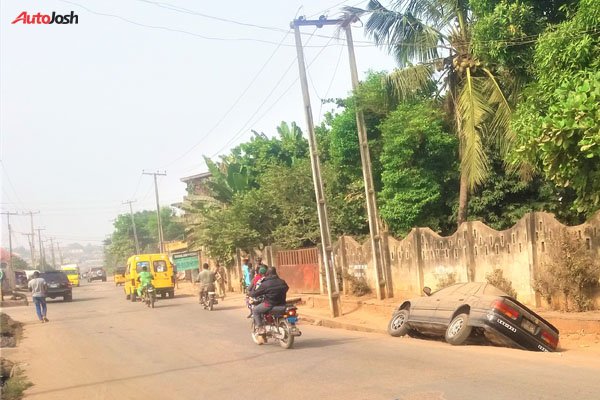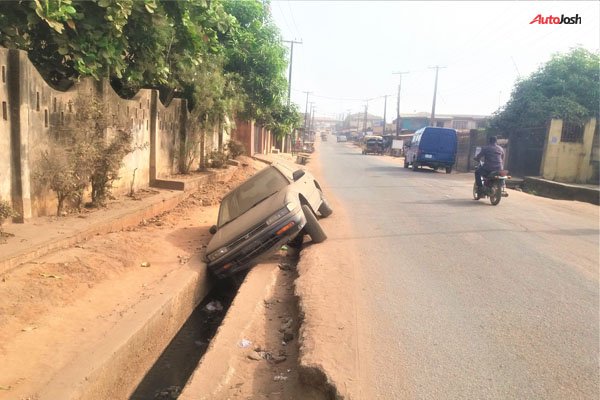 The scene is at the Iju-Ajuwon link road in the Ifako-Ijaiye axis of Lagos state.
A Honda Accord has been left abandoned for weeks, after it drove into a side drainage.
The car, which has since being accumulating dust, was expected to be savaged by it owner, but it appears it is not a priority of its owner.
It would be unsurprising, if before long, vandals decide to feast on the accessories of the car.