This Is What You Get When You Fix The Huge Grille On The 2019 BMW X7 SUV Into an Old E30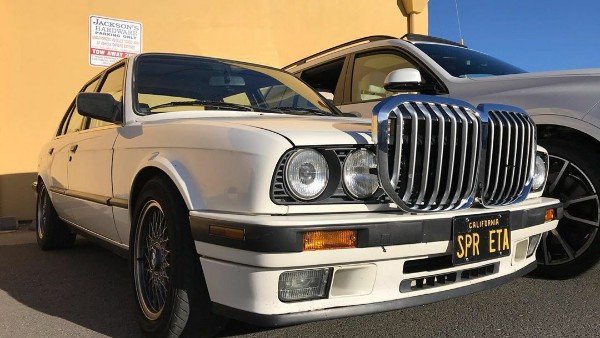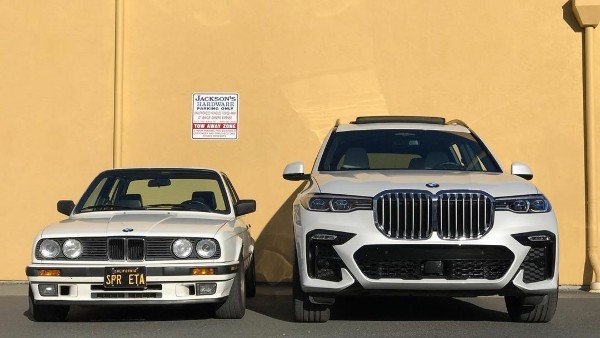 Eight months ago, German automaker BMW launched its first-ever BMW X7 SUV. The pinnacle of its XSport Activity vehicle lineup, designed to compete with the likes of Mercedes GLS, Audi Q7, Range Rover Vogue and Cadillac Escalade, carries the largest Kidney Grille ever designed for a BMW model.
The BMW X7 has been getting ridiculed for its massive Kidney Grilles since its launch. And to be fair, the X7's grilles are really massive.
In this short clip to show how big the X7 Grille really is, Jason Cammisa from Road & Track  swaps the Grilles on the BMW X7 SUV and the old E30 and it looks hilarious.
The E30, the second generation of BMW 3 Series produced from 1982 to 1994, comes with two tiny six-slat kidney Grille that could probably fit one kidney of the X7.
This is what you get when the E30 wears the huge grille on the 2019 BMW X7 SUV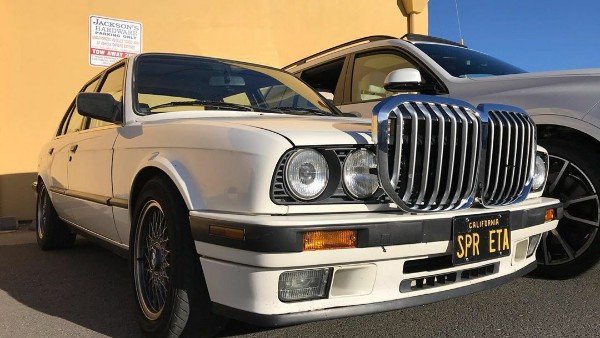 This Is what you get when the 2019 BMW X7 SUV wears the grille on the E30.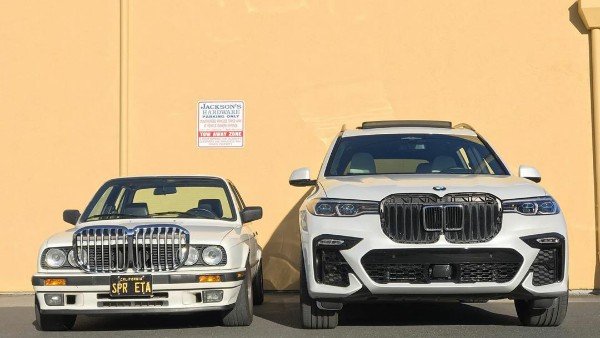 After Cammisa's grille-swap experiment, he puts the BMW X7 face to face with his own E30. The top of the bonnet of the Hulking X7 is about as tall as the roof of the E30.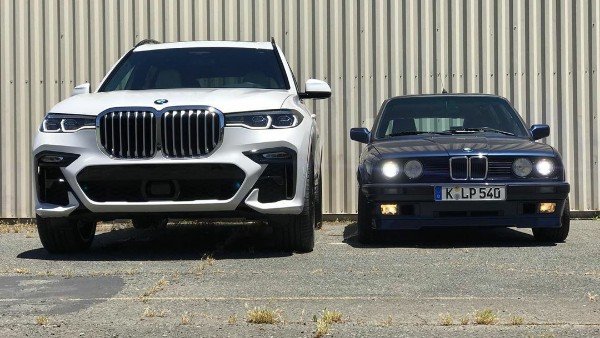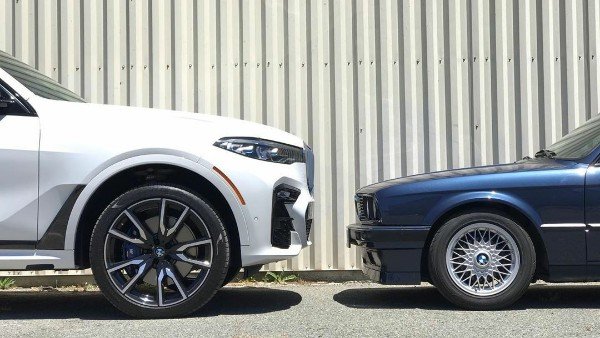 Kidding apart, the BMW X7 comes with twin 12.3-inch displays for the gauges and for the infotainment system. You can check the photo comparison between the 2020 Mercedes GLS and 2019 BMW X7 Here.
The 2019 BMW X7 was launched with two updated petrol engines. Heading up the range is the BMW X7 xDrive50i, with an extensively updated 4.4-liter V8 engine. A 3.0-liter inline six-cylinder engine, found under the hood of the new BMW X7 xDrive40i rounds out the model line-up.