Photo Comparison :2020 Mercedes GLS Vs 2019 BMW X7, Which Side Are You On?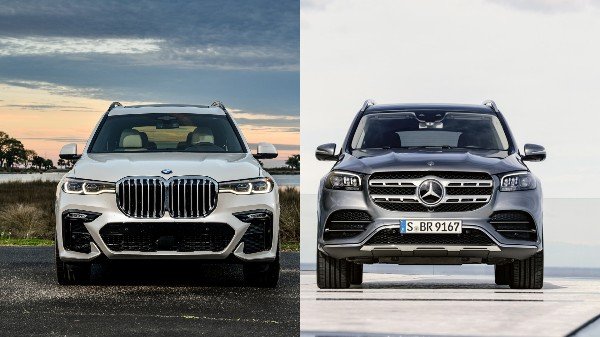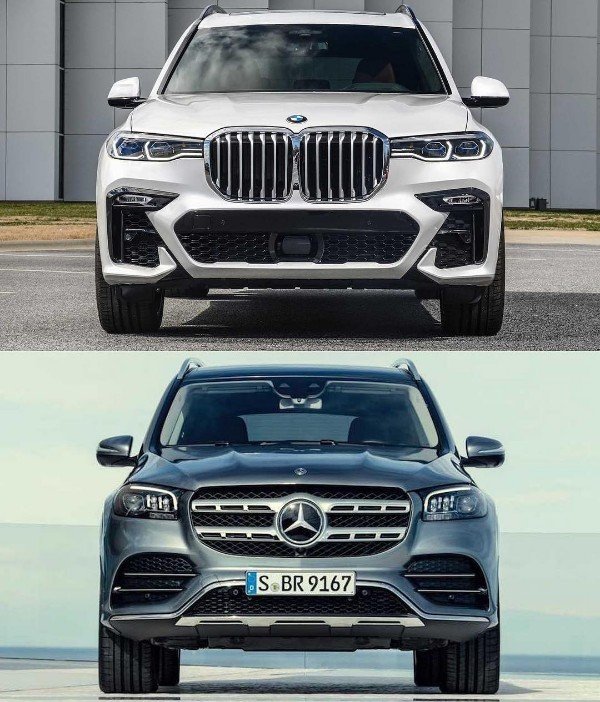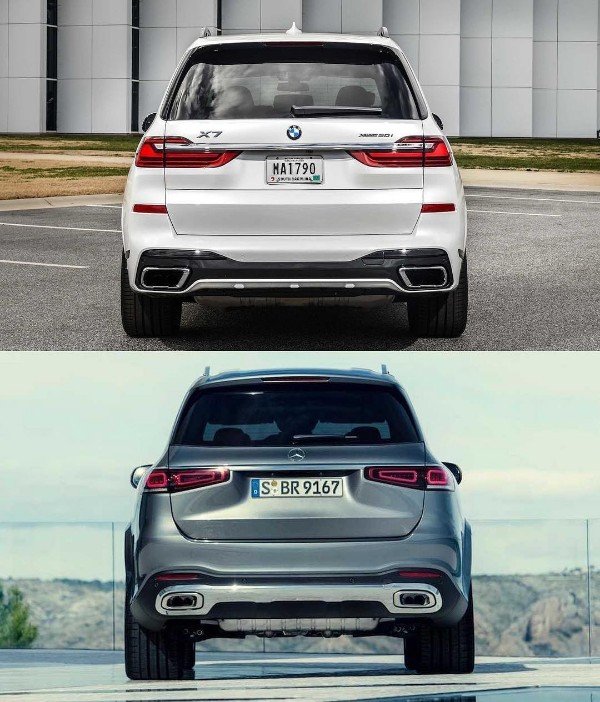 Want to see the second generation Mercedes-Benz GLS SUV stand beside its main rival, the BMW X7?
The three-row GLS,unveiled at the 2019 New York International Auto Show , is currently the largest SUV Mercedes makes. It is dubbed 'S-Class of SUVs' – which may very well be accurate from a technical standpoint.
The X7, the pinnacle of BMW's XSport Activity Vehicle lineup was unveiled six months ago. It sports the largest kidney grill ever designed for a BMW model .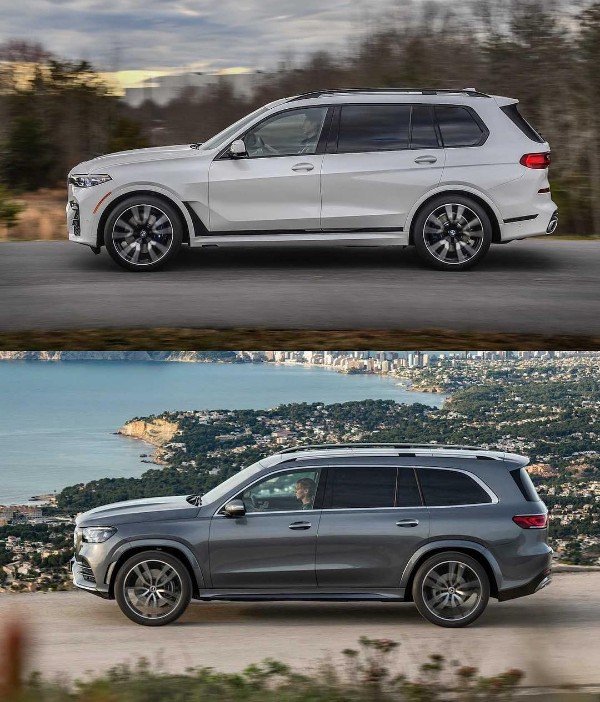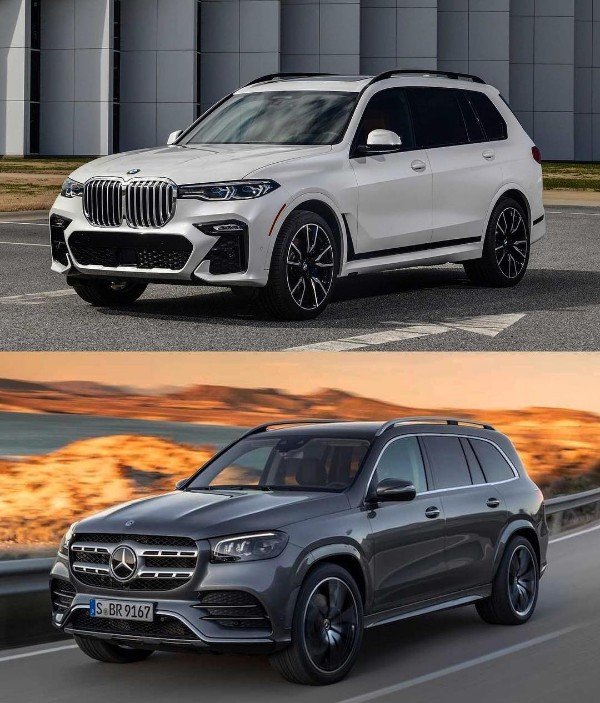 Dimensions
The all-new GLS measures 5,207 mm (205.0 inches) in length, 1,956 mm (77.0 inches) in width and has a 3,135 mm (123.5 inches) long wheelbase.
The X7, on the other hand, is 5,163 mm (203.3 inches) long, 1,999 mm (78.7 inches) wide and has a 3,103 mm (122.2 inch) wheelbase. Going by the numbers, the differences are negligible.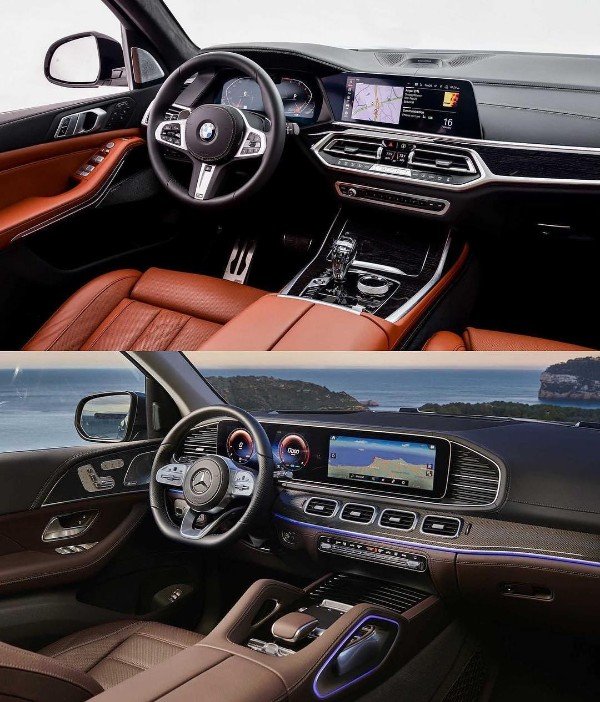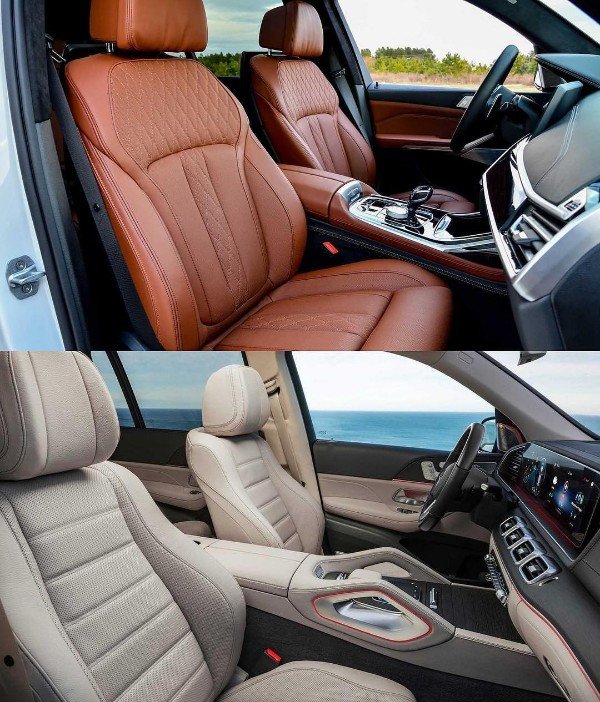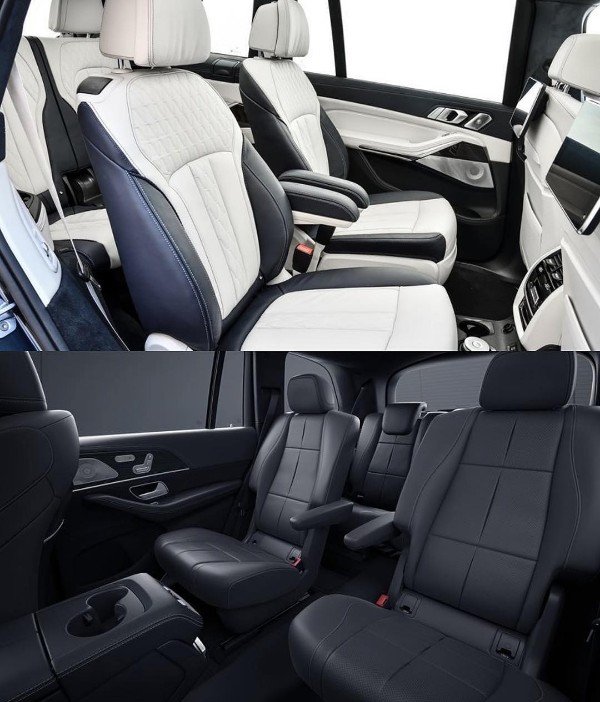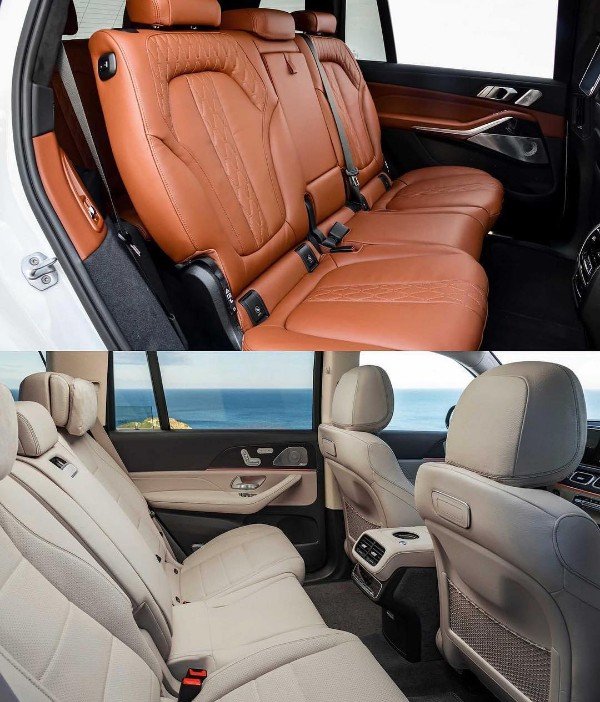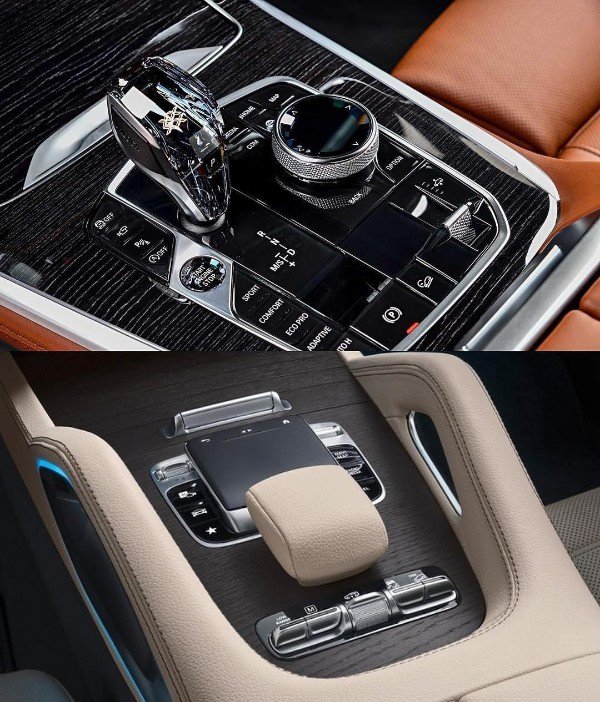 Interior
Inside, the 7-passenger luxury  SUV features Mercedes's new MBUX infotainment system with a 12.3-inch digital instrument cluster and a 12.3-inch central touchscreen with navigation.
The BMW X7 also comes with twin 12.3-inch displays for the gauges and for the infotainmentsystem.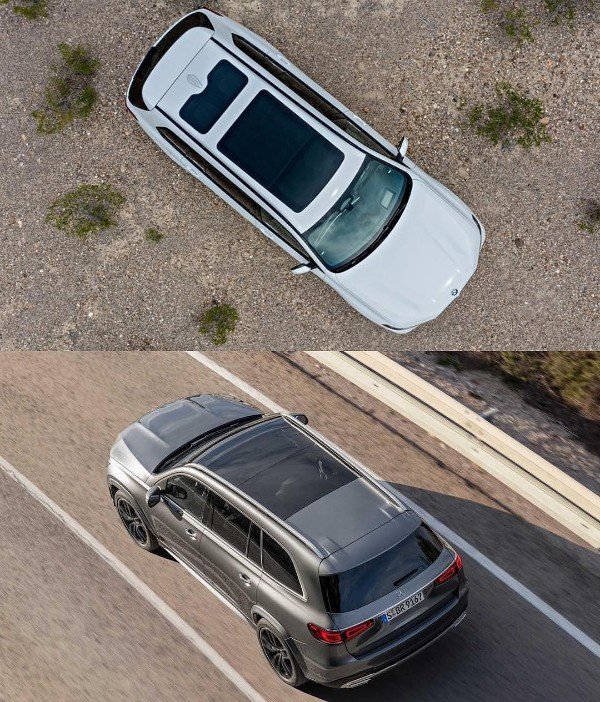 Engine:
The 2020 GLS comes in two versions . The entry-level 450 model uses a turbocharged 3.0-liter inline-six engine, producing 362 horsepower while the more-powerful 483hp GLS 580 gets a twin-turbo 4.0-liter V8 with EQ Boost hybrid technology .
The new 2019 BMW X7 launches with two updated petrol engines. Heading up the range is the BMW X7 xDrive50i, with an extensively updated 4.4-liter V8 engine. A 3.0-liter inline six-cylinder engine, found under the hood of the new BMW X7 xDrive40i rounds out the model line-up.
Which Of The Luxury SUVs  Would You Rather Have?