J201 Concept Is A Lexus LX570 With Powerful A 550Hp Engine (Photos)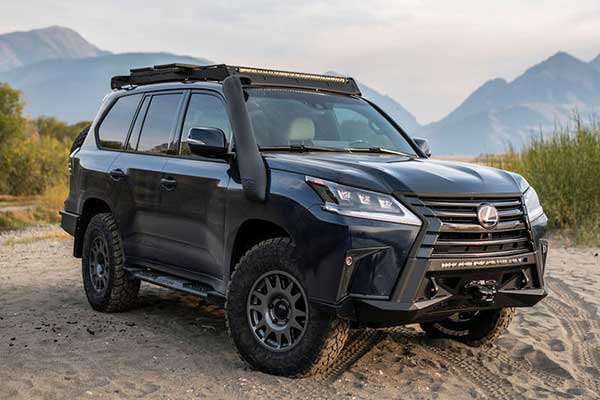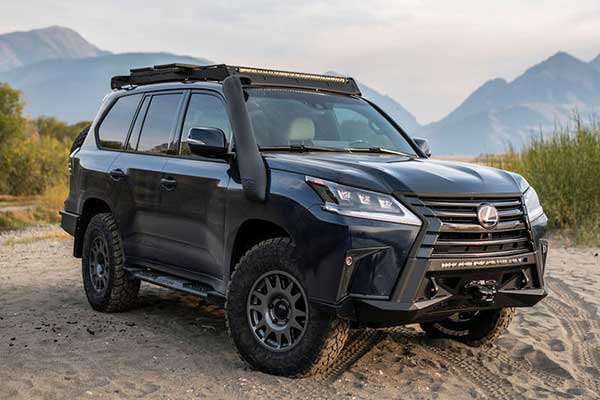 As we all know that the LX is more than a decade old and a new model is brewing, it didn't stop Lexus from making the J201 Concept. The only disappointment is that it will not be available for sale as it's a special purpose vehicle. The J201 Concept will debut at the 10-day Rebelle Rally on October 8th 1,243-mile off-road challenge with all-female drivers. The competition takes place on a challenging course that runs through California and Nevada.
Lexus heavily modified the SUV for the task it will be subjected to while still retaining luxury. The outside is modified with TJM Airtec Snorkel (raised air intake) for wading through deeper waters. There are also 17-inch EVO Corse DakarZero wheels, General Grabber X3 33-inch tires, CBI off-road skid plates (front, transfer case, and gas tank skid plates), a Prinsu Design roof rack system with scene lighting and for additional storage, along with a RIGID Industries light bar.
On the cabin, Lexus equipped the J201 Concept with ARB LINX accessory interface. This comes with a battery monitor, angle meter, compressor control, and more. In the trunk, a Goose Gear organization package even comes with dog bowls integrated into the trunk floor. Every other equipment remains unchanged as the J201 Concept Lexus retains all the fit and finish of the LX570.
The engine is the spotlight of this SUV as it's now supercharged with a 550hp while the displacement still is a 5.7 V8. In addition, it comes with 550 lb-ft of torque instead of the 403 Ib-ft found in the regular LX570. It is mated with an 8-speed automatic transmission and its full-time 4-wheel-drive.