See How Hailstones Damaged Dozens Of Cars And Several Buildings In Romania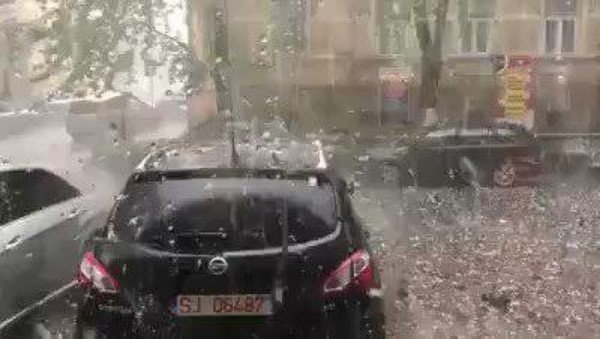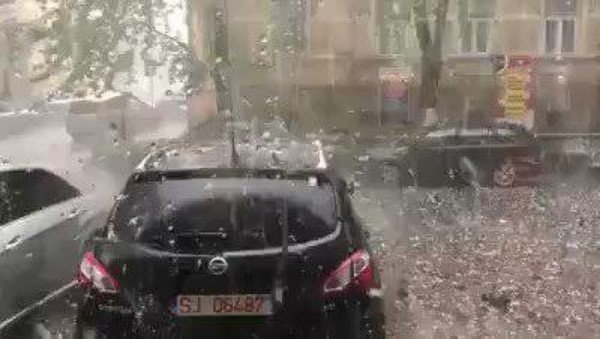 Strong gusts of wind with heavy rain and egg-sized hailstones last week descended on Romanian cities of Baia Mare, Zalau, and Fagaras, damaging dozens of cars and several buildings in the process .
According to eyewitnesses, the hail lasted about 15 minutes. In just a short period of time, the land was covered with a white blanket of hailstones.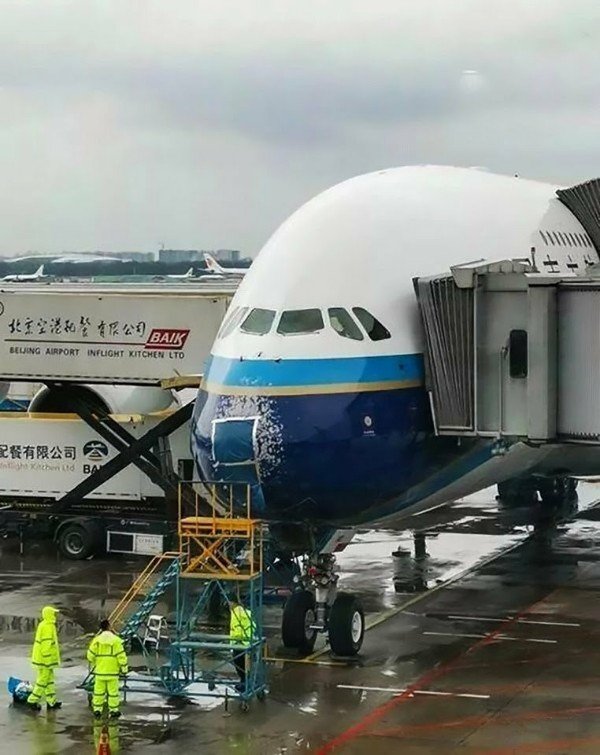 A similar incident happened few weeks ago when hailstorms shattered the windscreen and bruised the nose of a China Southern Airlines Airbus A380 Aircraft at 37,000ft . The Aircraft landed safely 90 minutes later in Beijing.
Aren't we lucky in Nigeria that rainy seasons only brings rain and not rain and hailstones?