This Rare Mercedes-Benz 190E Cost More Than An S-Class (Photos)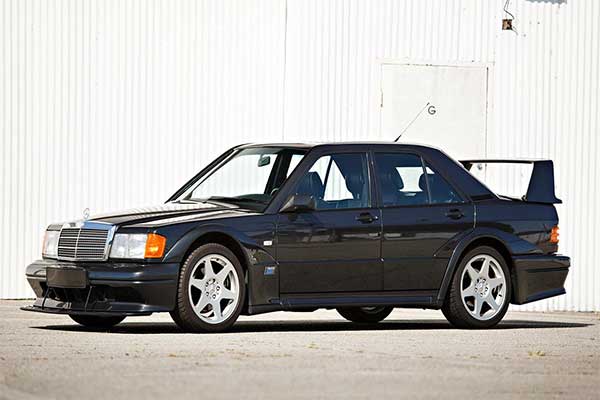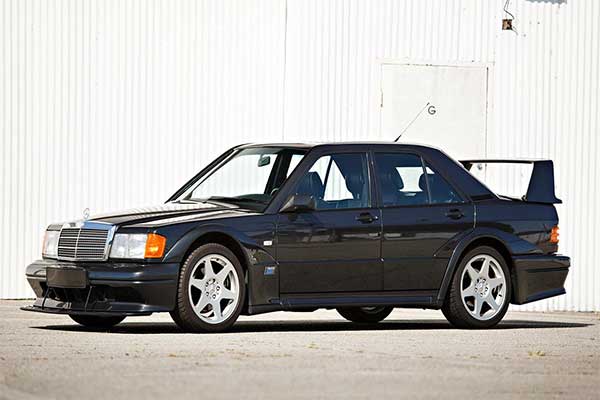 Of late we have been seeing the old BMW 3-series being auctioned for serious cash but now this Mercedes-Benz 190E 2.5 Evolution II has blown them away. The car was so rare back then because only 500 units were made due to its limited state. We are away that the normal 190E was all but impressive, this Evolution II is next level in all ramifications.
Powering the 190E 2.5-16 Evolution II in question is a 2.5-litre inline-four-cylinder engine. It comes complete with an AMG PowerPack that results in an impressive 232 hp at 7,200 rpm and 181 lb-ft. The car also comes standard with adjustable suspension and sports a striking body kit that doesn't only reduce drag but also adds downforce. It comes fitted with a 5-speed manual transmission.
The exterior is kitted well large number and boot spoilers further making the 190E an aggressive beast. This example is black on a black colour scheme (interior and exterior). The seats are leather upholstery and they still look immaculate as so as the entire interior layout. It has just 6,232 miles on the clock which makes it fairly used for a car that is almost 30 years. In February 2020 it was sent to the Mercedes-Benz Classic Center in California where it received a comprehensive service.
Last of all is the price, this vehicle has attracted a cost nearing $180,000 (₦ 72m before shipping). That price is just the opening bid as it may be even higher taking it to S-Class Maybach category.