Thor Reveals 300-mile ET1 Electric Truck, Aim To Go On Sale Before Tesla Semi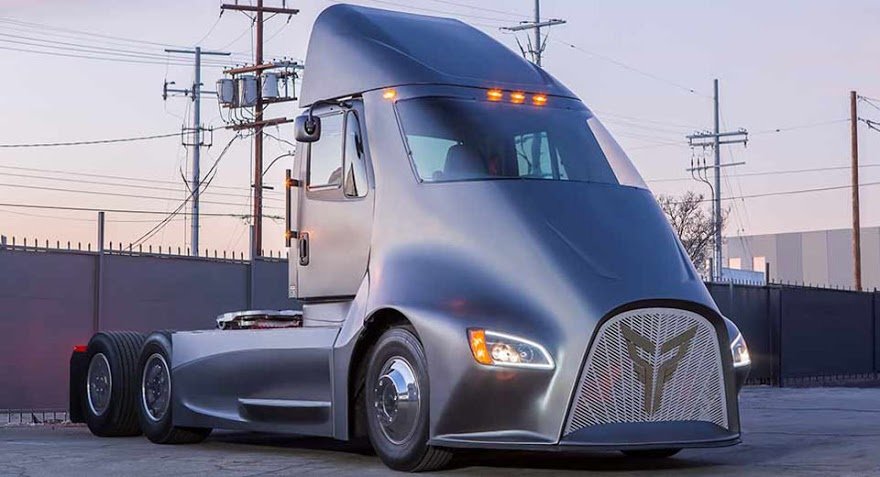 Tesla has already received a healthy stream of pre-orders for its electric semi-truck, but Thor ,a new California company will offer an alternative. Thor Trucks has revealed its first all-electric semi and it boasts promising specs in an attempt to rival the Tesla Semi.
Thor Trucks believes it can stand out by converting fossil fuel-burning trucks into battery-electric ones with its unique powertrain technology and in-house battery production.
Most of their parts are procured from established suppliers, a strategy the company says will help it ramp up production, but also give their clients more confidence. The prototype also uses heavy-duty Dana axles and a TM4 motor while the battery packs are built in-house using LG Chem cells.
Thors electric truck,the ET-One,will arrive with a 300-mile range(Tesla Semi's claimed figure of 500 miles),capable of hauling 80,000 lb load and a top speed of 70 mph. Thor also said the ET-One will cost $150,000, which pegs it squarely as a Tesla competitor. Tesla trucks will likely cost between $150,000 and $180,000.
The ET-One,a Class 8 tractor will up to 30 percent more power than diesel and range options up to 300 miles for short-haul and regional routes. Like Tesla, Thor promises its electric powertrain can out muscle diesel engines while reducing maintenance needs, per-mile cost and overall cost of ownership.
Thor won't have just Tesla to deal with. Two other big names have shown off their own all-electric semi-trucks, too. Daimler revealed the E-Fuso Vision One with a 217-mile range and Cummins beat Tesla to the electric-semi punch when it debuted the Urban Hauler Tractor with a 100-mile range. Unlike Thor, Tesla, or Daimler, Cummins said its electric powertrain can be paired to a diesel engine to act as a range extender for about 300 miles of total range.