Throwback: Tafawa Balewa Driving A Tractor In His Farm In Bauchi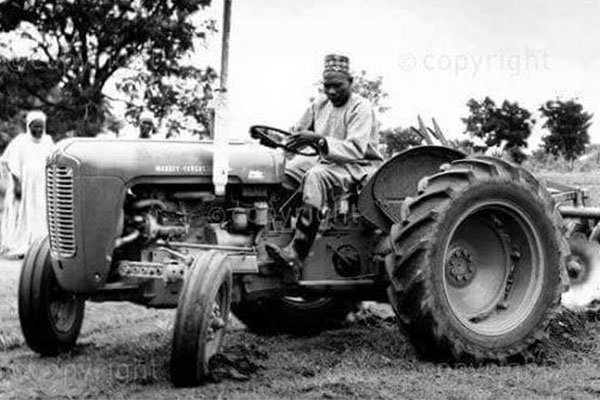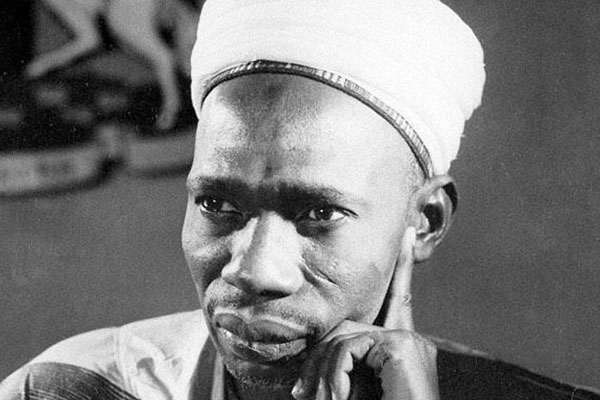 Abubakar Tafawa Balewa was the first and only Nigerian Prime-Minister.
Like most Northern leaders of his time, Balewa attended Barewa College, Zaria, and after graduation he was employed as a teacher at the Bauchi Middle School in 1944.  He later became an Inspector of Schools for the colonial administration and later entered politics.
When Nigeria became a federation, Balewa was one of the first members of the House of Representatives. At 40, he was made Minister of Works in 1952 and later Minister of Transport. Following the constitutional crisis of 1953, he emerged on the national stage as one of most important leaders from the North.
He was elected as Nigeria's first and only Prime Minister and assumed office on October 1st, 1960. He thus became the first of the 4 teachers that have ruled Nigeria.
As the Prime-Minister of Nigeria, when he is not riding in his Roll Royce official car to the Cabinet Office about half-a-kilometer away from his official residence, he is seen walking to his office.
His official residence was the house facing the Island Club at Onikan, Lagos. It is now the Lagos office of the Economic Commission for West Africa, ECOWAS.
He was overthrown and murdered in a military coup on January 15, 1966.
Prior to his death, Tafawa Balewa was also a commercial farmer. He maintained a big farm in Bauchi.