Meet Abubakar, A Kano-based Unemployed Pilot Who Is Now A Tailor
Meet Ishaq Ibrahim Abubakar, a 38 year old Kano-based commercial pilot who took to tailoring cos of unemployment. 
He was among 100 graduates that the Kano sponsored to attend a professional pilot training abroad in 2013. 
But since he successfully completed the training and returned home in 2015, he has remained unemployed. 
The tailoring job was reportedly a craft Abubakar had learnt while growing up.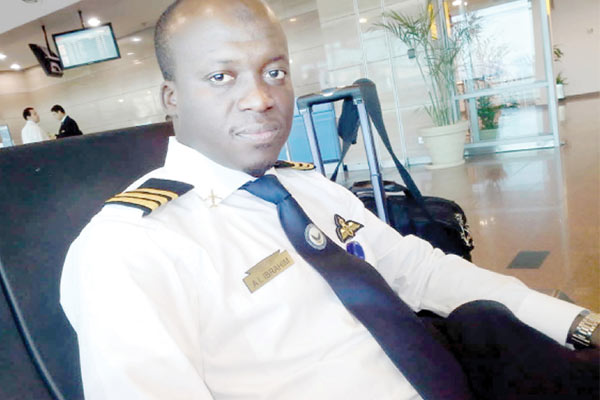 Back in 2013, Ishaq Ibrahim Abubakar was shortlisted among 100 young graduates that the Kano State Government sponsored to attend a professional pilot training abroad.
At the end of his training, he reportedly obtained his Commercial Pilot License with an 'A' rating in multi-engine aircraft as commercial pilot certification and other relevant papers.
But since he successfully completed the training and returned home in 2015, the 38 year old has remained an unemployed pilot, forcing him to take to tailoring, which was what he learnt while growing up. This is to help him to augment the little he gets from other jobs he does such as classroom teaching.
His plight as a trained pilot is said to be associated with some requirements which bother on financial commitments for him to be fully engaged as a pilot.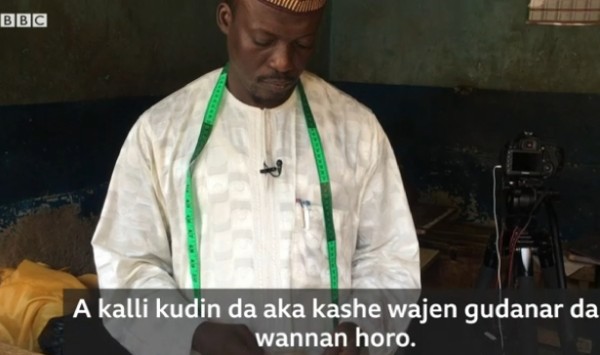 Abubakar said: "It is a requirement that any pilot in any part of the world after graduating from the flying academy needs extra training for specialisation.
"His/her license alone is not valid for him/her to be directly employed in the commercial aviation sector unless he or she has a speciality in one particular aircraft based on the company's choice or based on his choice."
According to Abubakar, that specialisation is termed as type-rating in the aviation sector, adding that it is a course which is mandatory by air law to select one particular aircraft to have a speciality on.
The cost of getting this specialization training is a major challenge currently being faced by most of the Kano government-sponsored pilots because after having completed the type-rating in Nigeria, some companies may say they still have low hours, he added.
"By the time we graduated from the flying academy, we had about 226 hours on piston engines. And you know in commercial aviation we are dealing with jet engines.
"So they want you to have a certain minimum number of hours on that jet engine. Still, some companies may say you have fewer hours for the jet engine therefore you must undergo another special programme called line-rate which most of us could not afford, "he said.
Abubakar said he has not flown any plane since 2015 when he returned to Nigeria and his attempt to fulfill the criteria for employment as a pilot has been to no avail.
He lamented that it is painful that the huge amount of taxpayers' money spent to train him and most of his colleagues is wasting away as they have not put their knowledge to use.
"I used to say time without number that if a substantial amount of money can be spent on some people or somebody, I think it is not right to leave such investment to go in vain.