See The Cars In The Garage Of Nigeria's Most Flamboyant Minister of Finance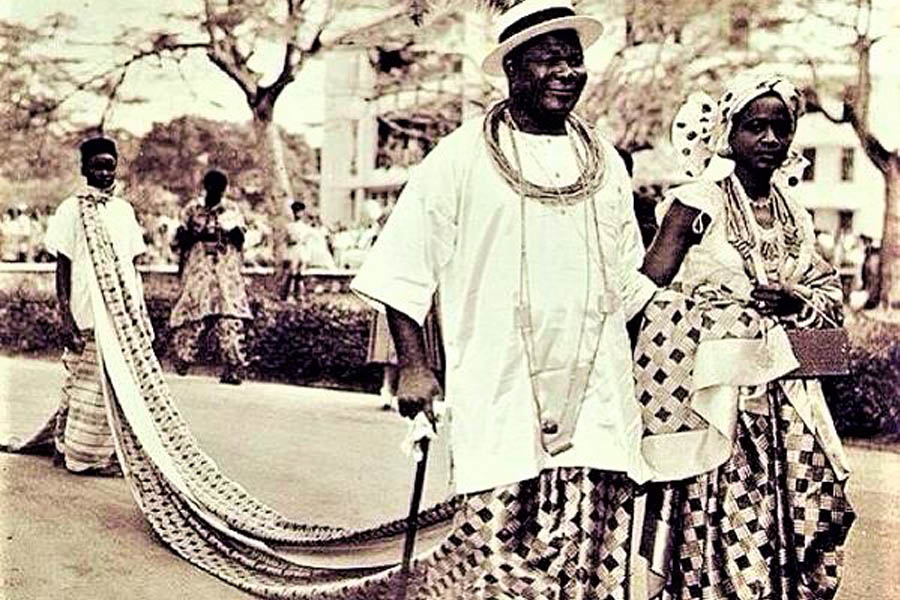 Chief Festus Okotie-Eboh (1919-1966) was Nigeria's Minister of Finance.
Prior to his foray into politics, he was an astute businessman with enormous wealth. He was also a sport promoter, school proprietor, pan Africanist, etc.
He remains one of the most flamboyant and exquisitely dressed Nigerian politician ever. He typically dresses in flowing garments with a stretch of cloth several yards long held or attached to a boy.
He was a man of great influence and power, both in and outside of Nigeria. He had influential international friends such as President John F. Kennedy and Israeli statesman, David Ben Gurion.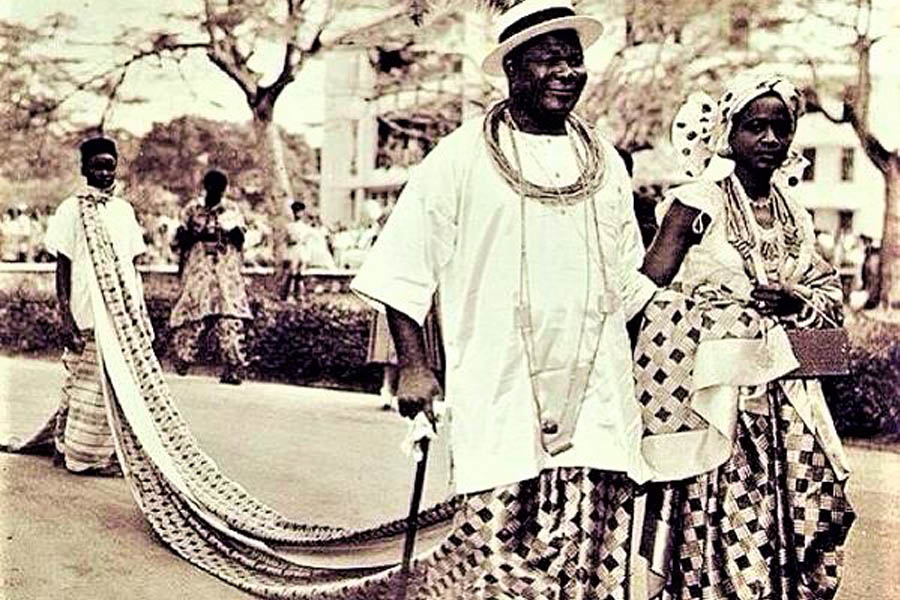 In 1957, Chief Festus Okotie-Eboh became Nigeria's Minister of Finance.
He was also the first Nigerian Minister to present a Federal Budget. His budget speeches were always a combination of the best of economics, finance, fiscal policies, and literature.
As Minister of Finance, Okotie-Eboh played key roles in the establishment of the Central Bank of Nigeria in 1958.
He also supervised the introduction of the Nigerian national currency following the withdrawal of Ghana from the West African pound sterling.
Till this day, Festus Okotie-Eboh remains the only person to hold the portfolio of Minister of Finance for a record period of 9 years.
On January 15, 1966, Chief Festus Okotie-Eboh was assassinated together with Sir Abubakar Tafawa Balewa, the prime minister of Nigeria, Sardauna of Sokoto, Sir Ahmadu Bello, Chief Akintola, prime minister of Western Nigeria etc., in a military pogrom.
The remains of his exotic car collection can be seen till this day in the garage of his home in Sapele, Delta State.