Throwback Thursday: The Cathedral Church of Christ; The Old Vs. New Look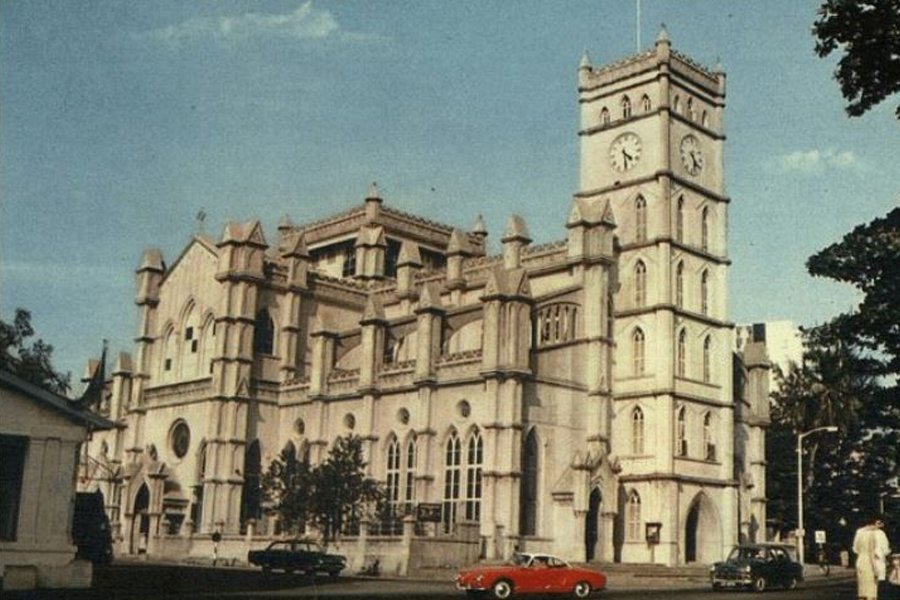 Throwback Thursday:
The Cathedral Church of Christ, 29 Marina, CMS, Lagos is one of the oldest church cathedrals in Nigeria.
This Anglican Cathedral was conceived on 29 March 1867 and the cathedral was established in 1869.
The foundation of this current building was commissioned by the King Edward VIII in 1925 when he was still the Prince of Wales. It was completed in 1946.
Ever since, this cathedral has remained a very essential landmark in Lagos, Nigeria.
The relics of Bishop Samuel Ajayi Crowther lays at a cenotaph in the church.
Its throwback Thursday, so let us check out the early photographs and compare them with more recent ones.