Toyota Aygo Spy Photos Leaks Looking Like A Tiny Yaris (Photos)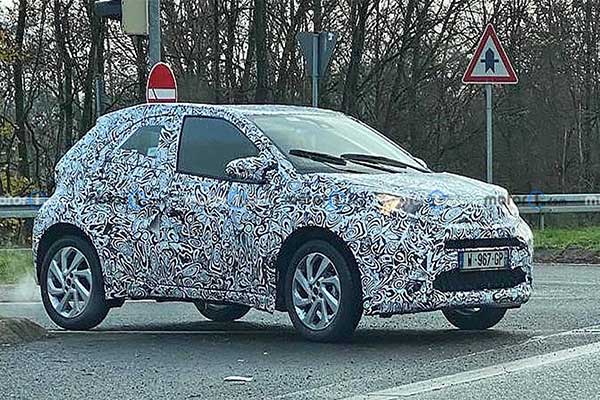 The Toyota Aygo may not be a popular hatchback in this part of the world but in Europe, it has gained its ground. And just to add, this hatchback is 2 generations old with the 3rd generation model due for 2021 release date. The photos presented are 2 prototype cars, the 1st one shows the new Aygo most likely wearing its production body and lights. The rest of the shots depict a test mule largely reminiscent of the new Euro-spec Yaris. Either way, it's styling still mirrors the Yaris in every way.
Just to let us know that the 1st 2 generations of the Toyota Aygo were based on the Peugeot 107 and Citroen C1. It seems that the latest Aygo will be home built since PSA Group has no plans to replace the 107 and C1. Early rumours about the next-gen Aygo suggested the city car could switch from its current hatchback body style to a higher-riding shape with crossover design cues. The first spy photo doesn't seem to firmly confirm this design transformation especially given the tiny wheels it rides on.
On the engine, Toyota will most likely maintain the 1.0-litre inline-3 cylinder engine of the current model. The Japanese automaker didn't rule out an all-electric model in the future. This is so because electric cars are gradually ageing momentum as the year passes.
Toyota has said it is still selling 100,000 Aygos per year and a new generation is "an opportunity to go further, not pull back."