Truck Conveying Excreta Falls On Odo Iyalaro Bridge; Spills Content On Large Portion Of The Road(Photos)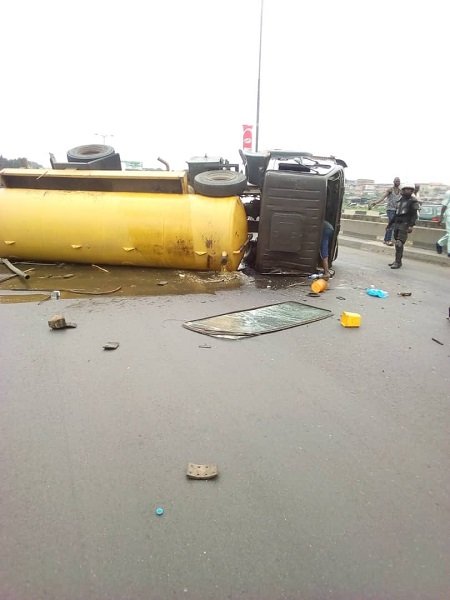 A truck conveying excreta has fallen on Odo Iyalaro Bridge, Lagos state. Unfortunately, it spilled its content on the road.
Only an imagination of the smell oozing out as a result of this accident is enough to give one much concern. It definitely will be a horrible accident scene.
Rapid Response Squad (RSS) officers are assisting in controlling the traffic on the bridge. According to reports we were able to obtain, large portion of the road is covered with excreta.
In case you have an alternate route, it's best advised you take it to avoid partaking in this air pollution. Emergency respondent are now working to move the vehicle off the bridge.
Motorists are as well advised to drive with caution.
See photos below;