The 5 Cars45 Inspection Centers In Port Harcourt And Their Full Details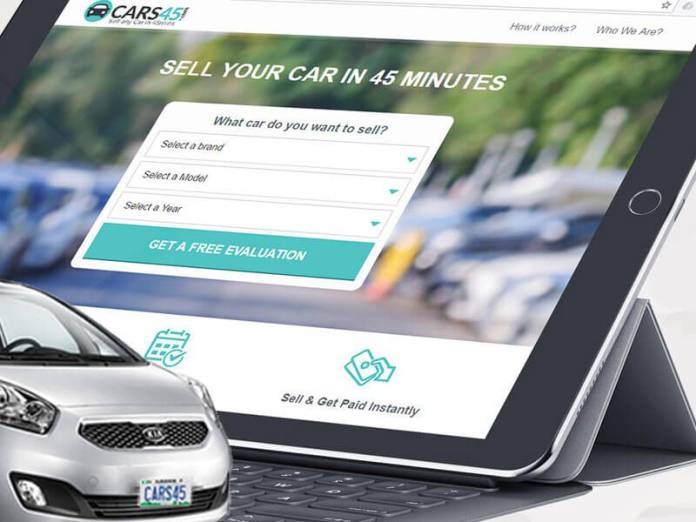 Cars45 is Nigeria's largest car auction service provider with the goal of helping hundreds of customers sell their cars.
Cars45 has a passion to build the infrastructure for commerce that allows sellers and buyers of Nigerian used Cars to exchange value quickly, cheaply and with unhindered access to detailed inspection reports required for decision making.
These are the 5 Cars45 Inspection Centers in Port Harcourt, Rivers state.
1. Big Treat, Port Harcourt
Address: No 1, Stadium Road, Opposite Air Force, Port Harcourt
Email: [email protected]
Phone No: 08189840160
OPEN HOURS
Monday to Friday: 8:00 a.m – 5:30 p.m
Saturday: 10:00 a.m – 5:30 p.m
Sunday: Closed
2. CARS45 GRA Phase 2 Port Harcourt
Address: Next Time Supermarket (Lenu Plaza), Sani Abacha Road GRA Phase IV
Email: [email protected]
Phone No: 09087026159
OPEN HOURS
Monday to Friday: 8:00 am – 5:30 pm
Saturday: 10:00 am – 5:30 pm
Sunday: Closed
3. Olusegun Obasanjo Road – KIA Centre
Address: NO 35, Olu obasanjo Road Rebisi Port-Harcourt
Email: [email protected]
Phone No: 09087026149
OPEN HOURS
Monday to Friday: 8:00 am – 5:00 pm
Saturday: 10:00 am – 5:30 pm
Sunday: Closed
4. CARS45, Rupokwu Rumuodumaya
Address: STIP International Filling station, New Road Roundabout, Rumuodumaya, Airport Road. PH
Email: [email protected]
Phone No: 08189840160
OPEN HOURS
Monday to Friday: 8:00 a.m – 5:30 p.m
Saturday: 10:00 a.m – 5:30 p.m
Sunday: Closed
5. Cars45 Trans Amadi, Port Harcourt
Address: Plot 118 Trans-Amadi Industrial Layout, Ordinance Junction, Port Harcourt
Email: [email protected]
Phone No: 08189840160
OPEN HOURS
Monday to Friday: 8:00 a.m – 5:30 p.m
Saturday: 10:00 a.m – 5:30 p.m
Sunday: Closed