Photo Of The Day: Check Out This 27-Litre V12 John Dodd "The Beast" Wagon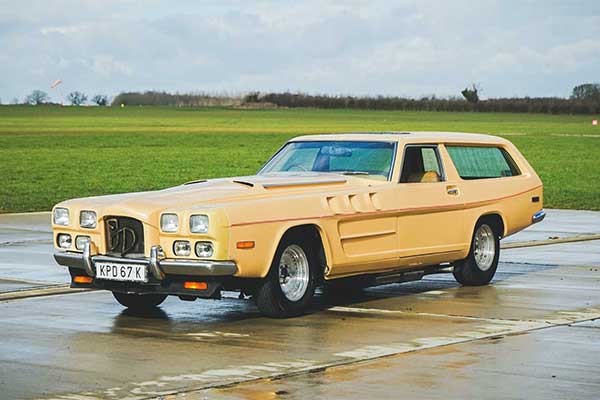 This has to be one of, if not the weirdest cars ever made to come out of Britain way back in the 70s. Called "The Beast" it was listed in the Guinness book of records as the world's most powerful car capable of leaving every Ferrari and Lamborghini in the dust.
Apart from its bizarre looks (it's a wagon with a very long hood), it is what is underneath that hood that is even more bizarre. Powering this monster of a vehicle is a 27-liter V12 Rolls Royce Merlin engine that outputs 750 hp (760 PS) and 760 lb-ft (1,030 Nm) to the rear wheels. The engine is the same one used in the Spitfire and Hurricane fighter aircraft that played a crucial role in the air victories in the Battle of Britain.
As for the interior of the car, it features just two bucket seats, and given that the rebuilt body is longer than the first, there is plenty of rear load space. There is also a custom sculpted dash, a bank of red rocker switches to control the massive mill, and a bespoke steering wheel with the "JD" letters embossed in the center.
Unfortunately, Dodd died last year, but the car lives on and is ready for a new owner with a listing scheduled on the Car & Classic auction site for March 9.