Photos Of the Day: Check Out Patent Drawings Of The 2024 Toyota Tacoma Revealed In Brazil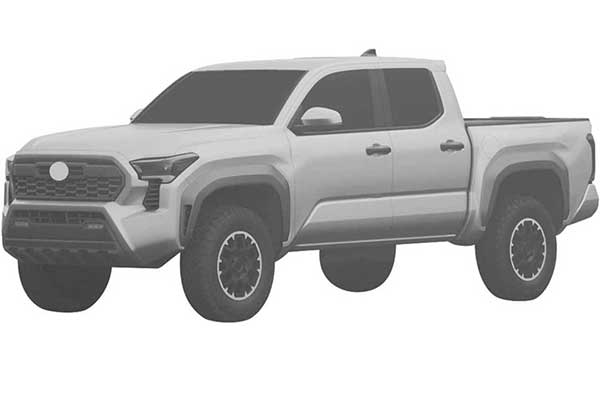 Toyota's best-selling pickup truck the Tacoma is getting a full redesign later in the year and now we have a look at how the vehicle will be in the shape of patent drawings which were revealed in Brazil.
From the drawings, we can see that the upcoming Tacoma takes many styling cues from the latest Tundra (especially the front and taillights), and although based on the Tundra platform, it will ride on a shorter chassis.
The new Tacoma is currently out testing in prototype form and is expected to be revealed late this year or early next, likely as a 2024 model. The current third-generation Tacoma debuted in early 2015 as a 2015 model.
Here are the patent drawings of the latest Tacoma below….