Report: Toyota Century To Become A SUV Which Will Slightly Slot Above The Land Cruiser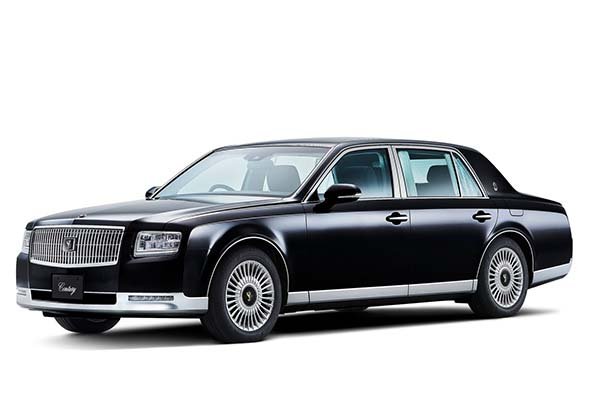 Toyota is apparently working on an SUV version of the legendary Century sedan, Japan's revered chauffeur-driven model that is hand-made at Toyota Motor East Japan's Higashi-Fuji Plant. The upcoming luxury model is referred to simply as the "Toyota Century SUV" and will come with a hybrid powertrain.
Take the report with the proverbial pinch of salt but the outlet believes it's going to be based on the Highlander. However, it's said to be longer than the donor vehicle and have two-row seating with ample legroom for rear passengers.
The high-riding Century is believed to stretch at 5.2 meters (204.7 inches), which would make it even longer than the Land Cruiser. A massive wheelbase of 3 meters (118.1 in) is mooted, so a supremely spacious interior is expected. Toyota's absolute flagship SUV is rumored to be 1,950 mm (76.7 in) wide and 1,750 mm (68.9 in) tall, with a curb weight of around 2,200 kilograms (4,850 pounds).
According to sources, power will come from a 3.5-liter hybrid V6 instead of a V8 and four-wheel drive with a rear e-axle. Those keeping scores at home will note that the engine is the same as from the Lexus LS 500h and LC 500h.
The publication notes that the SUV won't be as stately as the sedan since it lacks a V8, but it also claims that Toyota will sell the Century SUV for personal use. Apparently, the V8 is overkill for personal use, and Toyota wants to push buyers up from the Crown to the Century SUV, so a V6 is a better choice.
Release date for the new SUV will be this year as a 2024 model as locals in Japan have spotted something that looks like a large SUV testing in their streets.