Restored By BMW Group Classic 1989 BMW M3 Convertible Fetches More Than $100,000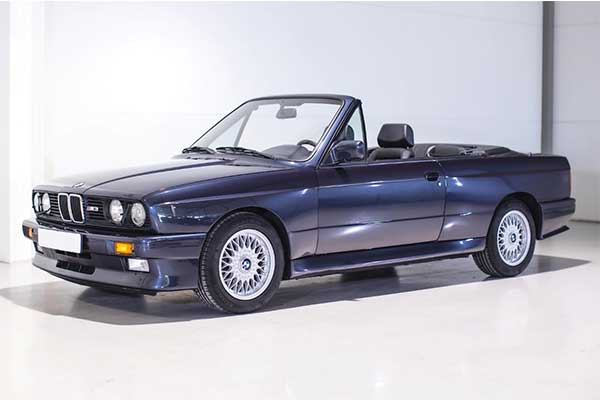 A very rare 1989 BMW M3 convertible (only 781 models built) has been listed for auction and it's quite expensive as it fetches more than $100,000. Is this gem worth it? well, we will find out now.
This particular 1989 E30 example only has 49,963 miles (80,407 kilometers) on the clock, making it relatively fresh considering its age. Even better, it was extensively restored by BMW Group Classic, making it a very well-presented classic car both mechanically and cosmetically.
As with the coupe, this was the only generation of the M3 to come with a four-cylinder engine. The 2.3-liter naturally aspirated S14 mill is mated to a five-speed dogleg manual gearbox and sends power to the rear wheels, offering one of the purest driving experiences available in any M3 since. Its styling is also almost dainty alongside today's ultra-aggressive M4 Convertible.
As part of the complete mechanical restoration, the gearbox, gear shaft, brake hoses, oil cooler, prop shaft, rear axle drive, muffler, air conditioning pipes, condenser, filter-dryer, fan, and compressor were all replaced. The exterior of the car is complemented by a lovely interior complete with plenty of black leather components that only show modest wear. The listing notes that it is also being sold with a spare wheel and jack.