Turkmenistan President Drives Around 'Gateway to Hell' To Prove He Is Alive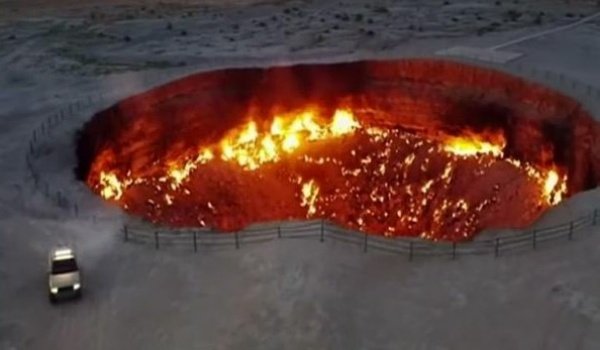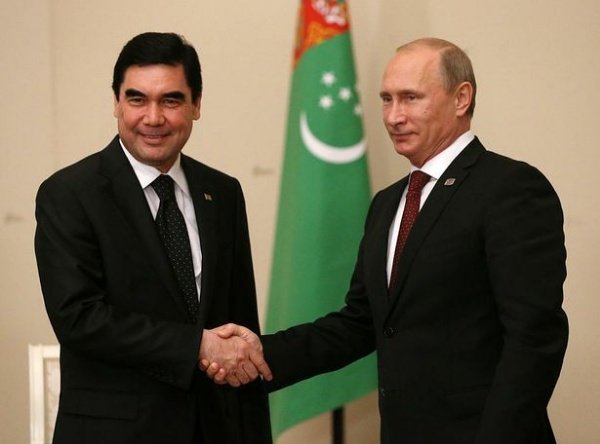 Turkmenistan state television has shown the country's president, Gurbanguly Berdymukhamedov, driving around the 'Gateway to Hell' since he disappeared from view last month, sparking rumours of his death.
The president, the second in the history of the country since it gained independence after the collapse of the Soviet Union in 1991, hopped in a rally car and drove at break neck speed through a Desert before driving in circles around a 220-foot-wide collapsed natural gas field, nicknamed 'Gateway to Hell', that has been burning continuously since scientists set it on fire in 1971.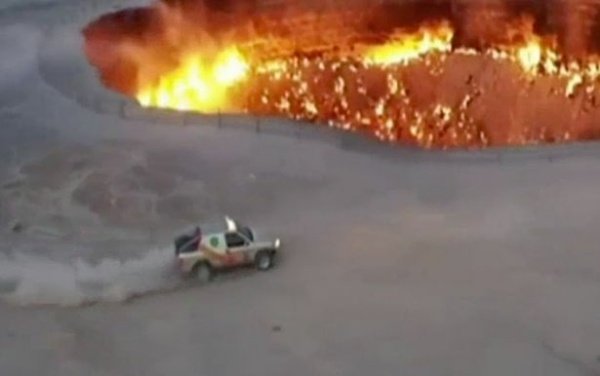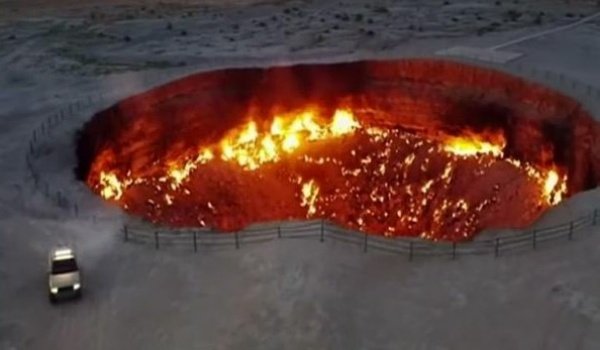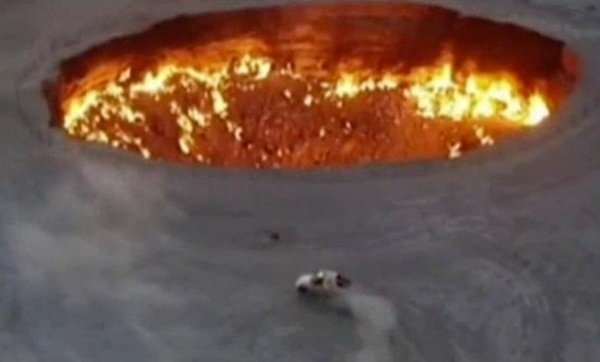 The 62-year-old stunt-loving leader was not just showing off his daredevil driving skills however. Some publications speculated he had succumbed to kidney failure after disappearing from public view for several weeks.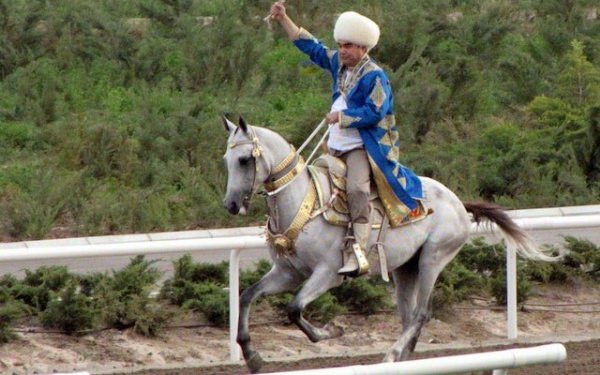 The daring exploit was the culmination of 35 minutes of footage that also showed the dictator riding a horse, a bicycle and showing ministers how to perform exercises.