Plastic Roads: The Possible End Of Pot Holes And Flood In Nigeria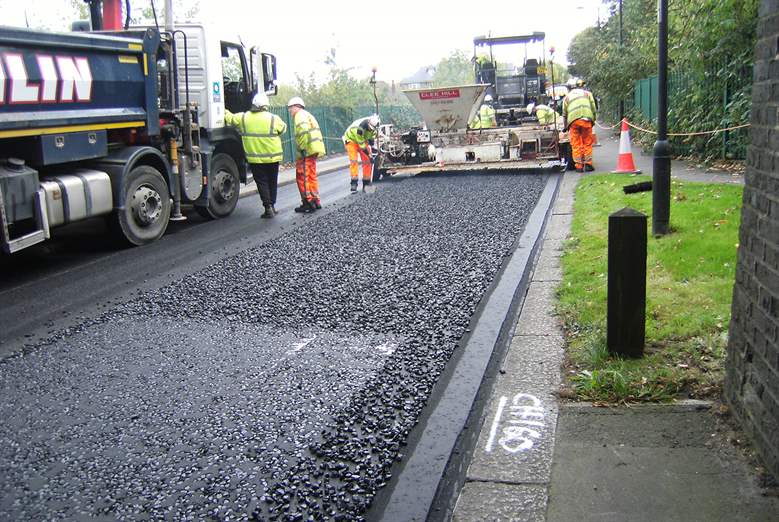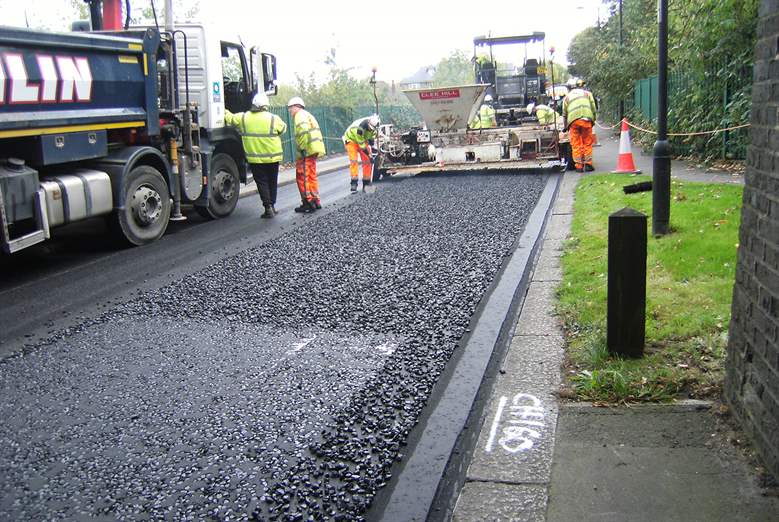 Indiscipline and the ever growing population in Lagos and Nigeria as a whole, has given birth to a menace that might choke us up if it's not curtailed.Yes, I am referring to plastic bottles.
One person dropping a plastic bottle on the road may seem harmless, but imagine a million people replicating this bad habit, we would be left with a filthy environment and clogged drainages, which gives rise to flood.
Just take a look at this :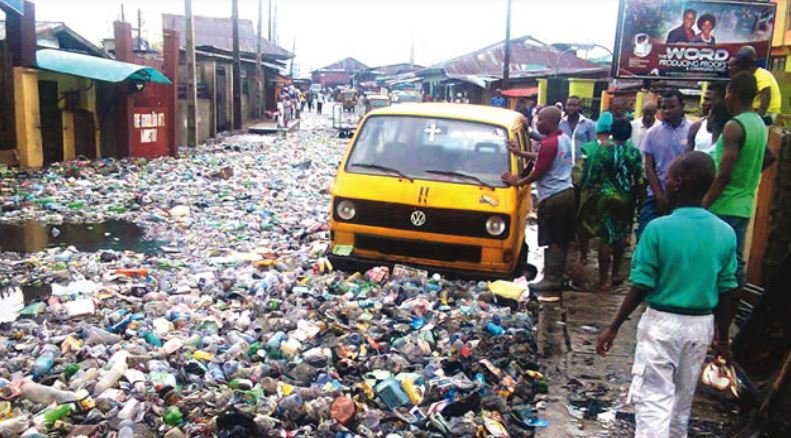 Image credit: awarenessng
I would save the sermon of indiscipline for another day. Let's talk about plastic roads. You are not alone, I was shocked the first time I heard the term. But they already exist.
Plastic roads are made entirely of plastic or of composites of plastic with other materials, unlike regular roads made with asphalt.
While the idea of plastic roads are relatively new, some countries like India, UK, US, Indonesia are already making some progress in building plastic roads.In January 2019, The Department of Transport announced a £1.6 million(approx. 700M Naira) UK trial of a plastic road technology developed by MacRebur, an asphalt enhancement company based in Scotland.
There are more than 34,000 km of plastic roads in India, mostly in rural areas. More than half of the roads in the southern state of Tamil Nadu are plastic.
Although, it has its disadvantages, the advantages outweigh regular asphalt concrete roads. Plastic-bitumen composite roads have better wear resistance, this means less potholes and less repairs.
Thinking about all the plastic bottles I see when I travel through Lagos, I am forced to think about the possibilities of a pothole free Nigeria, using recycled plastics.This should drastically reduce the massive over-inflated budgets allocated to building and fixing roads. Let's not forget that getting rid of these plastic bottles would also reduce the issue of clogged drainages which lead to floods.
What are your thoughts about this, we would like to hear from you.
Don't forget to share !.