Twitter User Reveals How He Counted 744 Potholes On Major Roads Of Festac, Lagos (Photos)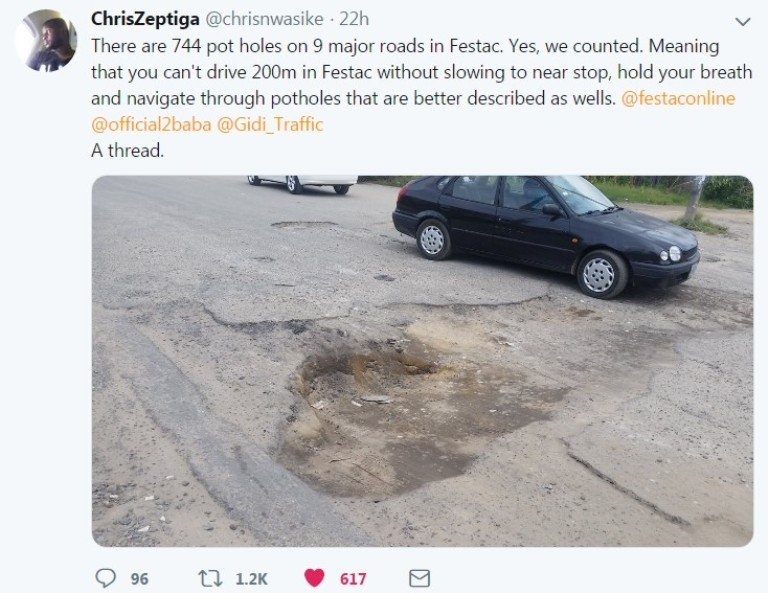 A Nigerian Twitter whose moniker is @chrisnwasike revealed his concern about the poor state of 9 major roads in Festac, Lagos.
He revealed it's impossible to drive 200 meters in Festac without slowing to near stop just to make it through potholes.
Read all he wrote below;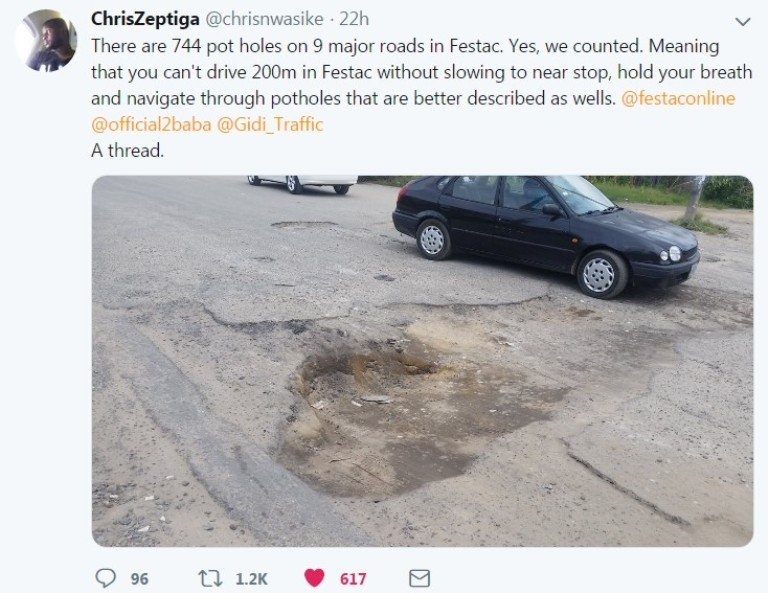 There are 744 pot holes on 9 major roads in Festac. Yes, we counted. Meaning that you can't drive 200m in Festac without slowing to near stop, hold your breath and navigate through potholes that are better described as wells.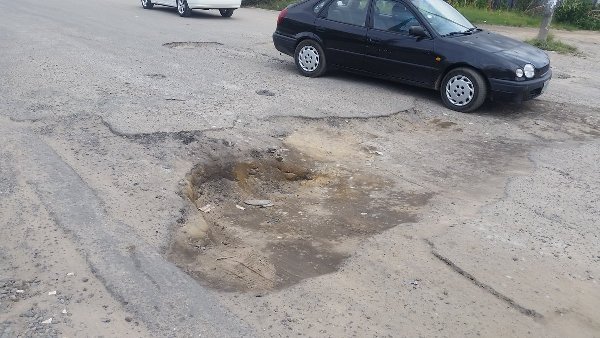 When we say potholes, we don't mean scrapes and scratches. We are talking about ditches and wells that you CANNOT dodge. Yet the current local government chairman lives and works in Festac.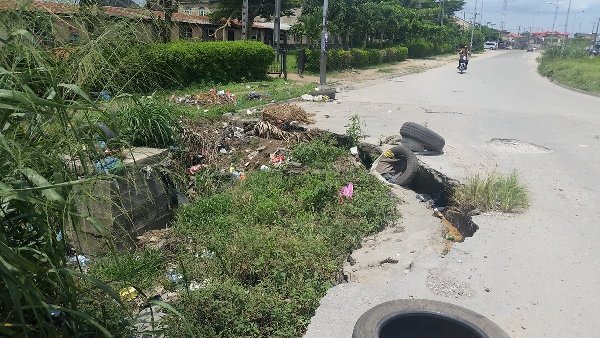 A break down:
1st Avenue (2.4km) – 120 holes
2nd Avenue (3.2km) – 152 holes
21 road (1.9km) – 43 holes
3rd Avenue (1.7km) – 29 holes
4th Avenue (2.1km) – 49 holes
5th Avenue (1.7km) – 97 holes
23 road (1.8km) – 155 holes
24 road (1.2km) – 61 holes
7th Avenue (1.2km) – 38 holes
 15 Amazing Facts You Didn't Know About The Luxurious Rolls Royce Brand (Pictures)
The current Chairman of the Amuwo Odofin LGA, Mr. Vincent Buraimoh, @valburaimoh14 during his campaign promised that the roads will be given proper attention. Maybe he has forgotten, so here we are to remind him, because we are reminded every day.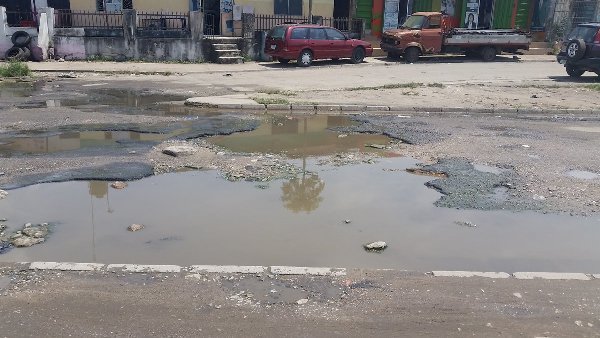 Every day when we dive into those holes and waste hours in traffic driving through ditches, we remember. We remember how politicians lie and don't expect anyone to call them out. @valbriomoh lied when he promised "to rebuild infrastructure" in his manifesto. Abi road no follow?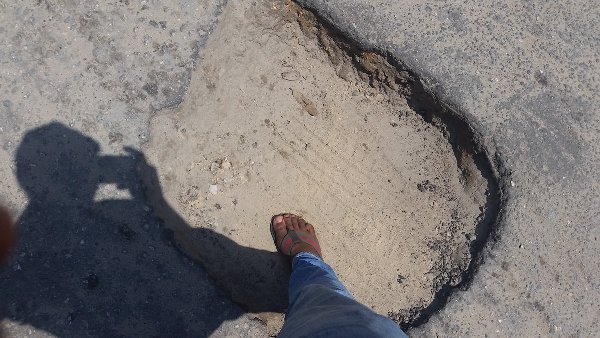 If he has forgotten, then that is the height of irresponsibility. Maybe it is too expensive to fix and the LG doesn't have enough money. But these holes can be patched with hardcore which is relatively cheap.
Maybe he is enjoying the new name Festac is acquiring: Pothole Estate. Well, in that case Mr. Vincent Buraimoh @valburaimoh14 is the King of Potholes.
Your thoughts?