Two Women Engaged In A Car Fight And The End Was Bloody (Video)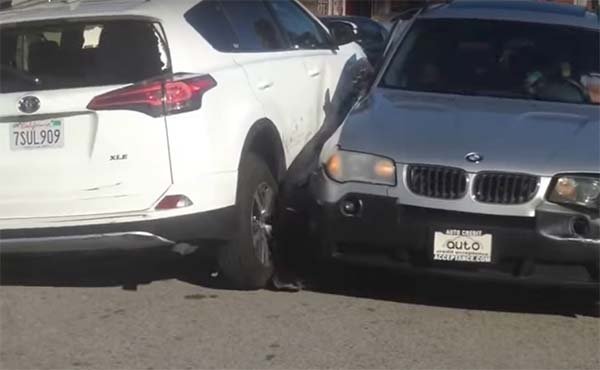 What a fight!
In the video, these two women had a physical fight for about 30 seconds. It quickly graduated into a car fight as one of the ladies got into her Toyota Rav4 and turned it into a weapon of destruction. The other lady got into BMW X3 and.. BOOM!!!.. the car fight started.
The Rav4 seemed to have dealt with the BMW X3 big time but what happened at 3:30 minutes in the video will leave you astonished.
Watch and tell us who won.
See Related Post Why do Lagosians fight after road accident? By Chukwu Oteh