UK Police Are Testing Tesla Cars As They Prepare To Transition Their Fleets To Electric Vehicles
According to a Tesla spokesperson, British police have been testing Tesla cars as part of an effort to electrify more of their fleet. The results so far have been promising.
Early findings show "great results" in terms of the suitability of Tesla's Model 3 vehicle for emergency service operations, according to Max Toozs-Hobson, Tesla's emergency services lead.
According to him, while the average blue light run in the UK is seven to fifteen minutes, the Model 3 has been able to participate in runs that lasted four hours on active deployment under advanced driving conditions, and that "it's achievable to do over 200 miles of blue light advanced driving with the [Model 3]."
Positive results may lead to more Tesla Model 3 vehicles being used by UK police, paramedics, and firefighters.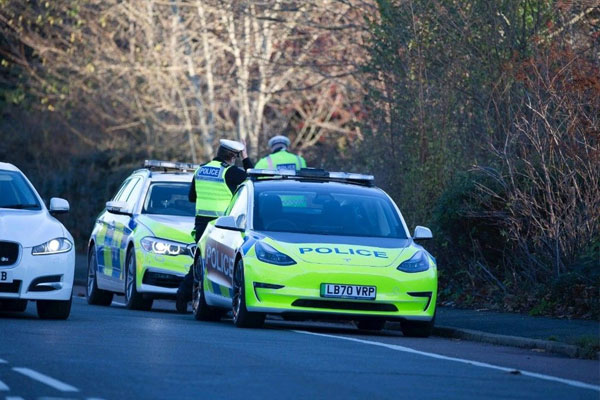 The trial began earlier this year, when the electric car company offered UK police an adapted and liveried Model 3. The test comes as the UK police force looks to invest in more electric vehicles ahead of a government ban on new diesel and gasoline-powered vehicles in 2030.
Tesla made a number of changes to the vehicle, but according to Toozs-Hobson, the systems had no effect on the vehicle's range. He claims that running automatic number plate recognition for three hours would use up only a few miles of the car's range, and that the LED lights could run for days on the battery pack.
"Over the next few years, police forces across England and Wales will play a significant role in achieving the government's net zero carbon ambition through the de-carbonisation programme for policing," a government spokesperson said. "Some forces have already made significant progress in decarbonizing their fleet," he added.