US Navy Unmanned Drone Refuels Fighter Jet In Midair, First Of Its Kind (Video)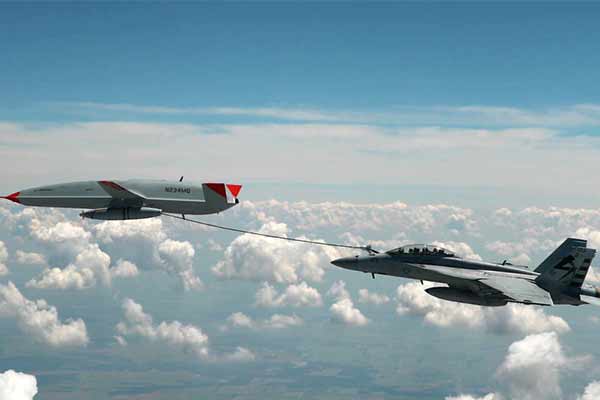 The US MQ-25 T1 flown into the history books as the first unmanned aircraft (drone) to ever refuel another aircraft – piloted or autonomous – during flight.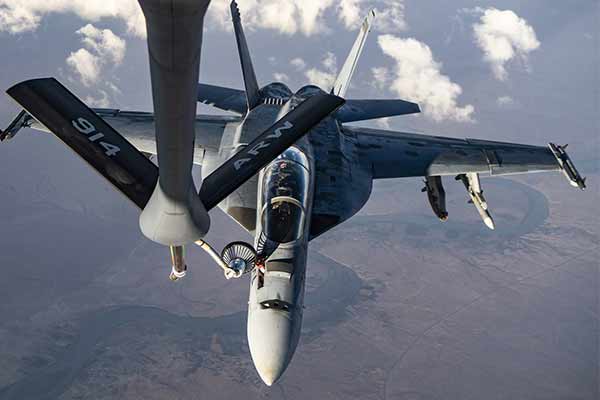 The US Navy has announced that its unmanned Boeing MQ-25 T1 Stingray drone just refueled a US fighter jet in midair for the first time. Even though the US is known by many as World's number 1 in war, arms and ammunitions, it never fails to prove that.
During the June 4 test, the MQ-25 Stingray, a drone purpose-built for aerial refueling, refueled the Navy's F/A-18 Super Hornet fighter jet after being launched from the MidAmerica Airport in Mascoutah, Illinois.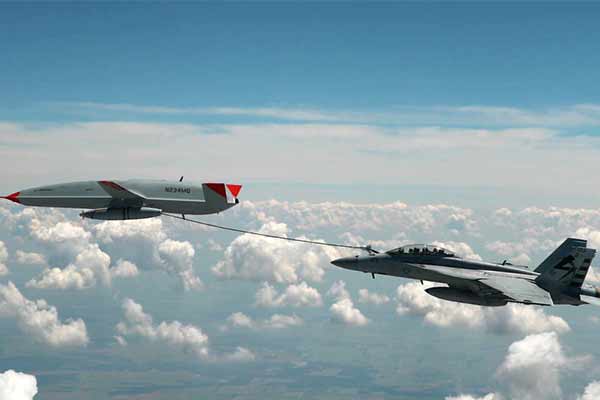 The successful test goes to show that uncrewed military aircraft may be able to serve new purposes beyond simply completing reconnaissance missions or wiping out targets. It also frees up the Navy's expensive crewed fighter jets for other tasks.
Video
How it happened
During the flight, the two aircraft got within just 20 feet from each other. The Stingray then extended a hose, which the Super Hornet then connected with to receive fuel.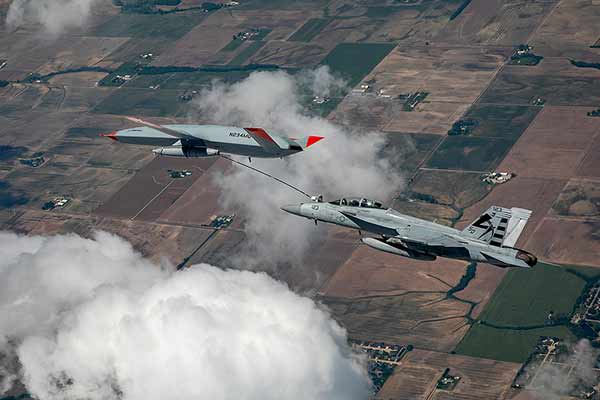 "This flight lays the foundation for integration into the carrier environment, allowing for greater capability toward manned-unmanned teaming concepts," said Brian Corey, rear admiral, who oversees the Navy's Program Executive Office for Unmanned Aviation and Strike Weapons.
Chad Reed, program manager for the Navy's Unmanned Carrier Aviation program office, called the event "a significant and exciting moment for the Navy."
"This is our mission, an unmanned aircraft that frees our strike fighters from the tanker role, and provides the Carrier Air Wing with greater range, flexibility and capability," Reed added.
The same drone will now be used for several other testing flights in the coming months.