Vanderhall Reveals Edison² All-Electric 3-Wheeler With 105mph Top Speed And 0-60mph In 4secs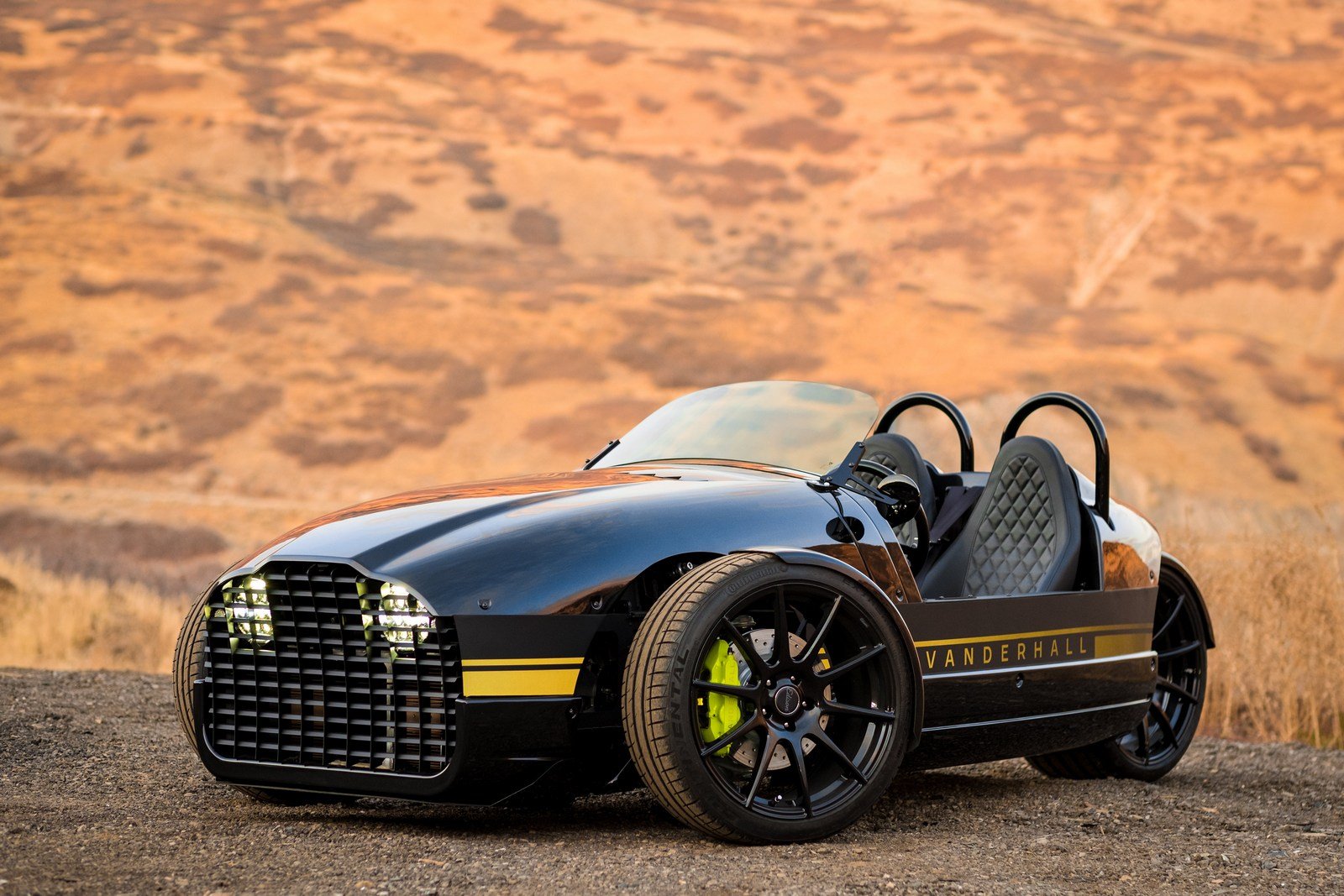 Utah-based company Vanderhall Motor has revealed its new all-electric three-wheeler roadster with over 200 miles of range.
The new vehicle called Edison², pays tribute to Mr Lightbulb-Thomas Edison, and also Henry Ford so it can be painted to any color the customer wants so long as it is black.
Originally unveiled last year, the model is essentially a Vanderhall Venice which has had its turbocharged 1.4-liter four-cylinder engine replaced by an electric powertrain that consists of a 30 kWh lithium-ion battery pack and two electric motors.
The front-wheel drive model has a combined output of 180 hp (134 kW) and 240 lb-ft (325 Nm) of torque. This enables the Edison2 to accelerate from 0-60 mph in four seconds before hitting a top speed of 105 mph (168 km/h). Thanks to the combination of lightweight construction and a large battery, the model can travel in excess of 200 miles (321 km) on a single charge.
It comes equipped with LED headlights and because it's an open top,you get heated leather seats and a dual-venting heating system to keep you warm.There is even a 600 watt bluetooth sound system.
The model also features an aluminum chassis, a composite body, and a handful of components sourced from General Motors.
The first deliveries of the $34,950 Edison² will start in the second quarter of 2018 and reservations only cost $250.
What do you think of the new Edison² all-electric 3-Wheeler?