Vehicle Filled With Packs Of Flashlight Catches Fire On 3rd Mainland Bridge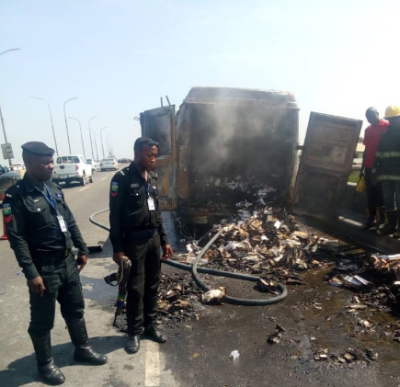 Yesterday at around 4PM on the Third Mainland Bridge, this vehicle filled with packs of flash light caught fire.
The reason why it caught fire is not yet known to us.
The Rapid Response Squad (RRS) arrived at the scene and quenched the fire. Other relevant agencies were expected to come for the quick evacuation of the vehicle to avoid traffic congestion.
15 Interesting Things To Know About Cars, Driving And Motoring In North Korea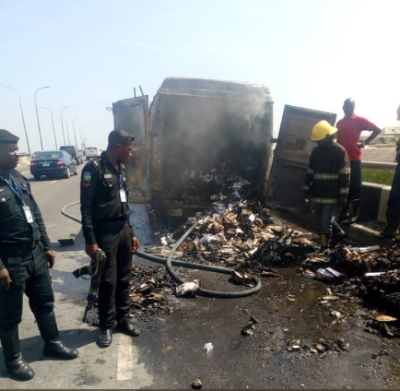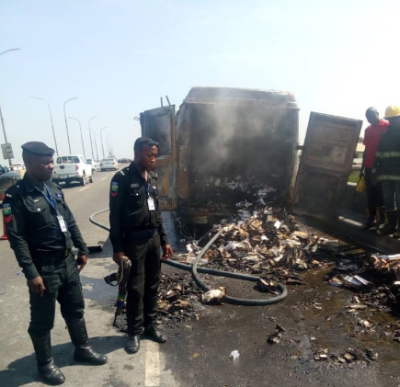 Davido Is Now Into Motorsport Business (PHOTOS)