Vin Diesel's Son To Star In Car-Centric Franchise, Fast And Furious 9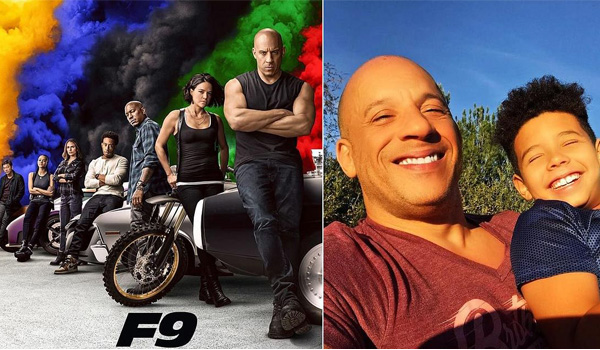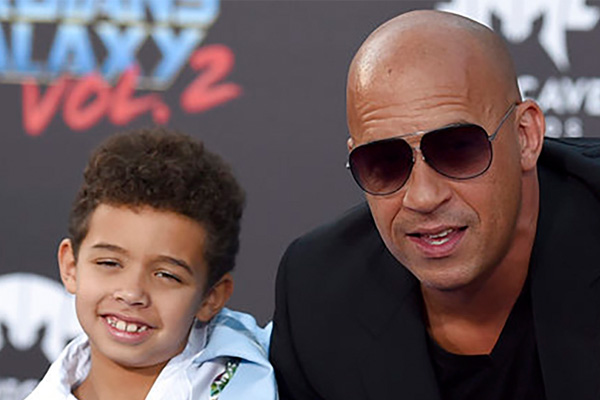 Vincent Sinclair, son of iconic Hollywood actor, Vin Diesel, is set to follow in his father's footsteps with a role in Fast and Furious 9.
The 10-year-old plays a younger version of his father's character Dominic Toretto in the new film. The film will be released on June 2, after multiple delays, according to report. Vin Diesel's Son
Fast & Furious is a media franchise. It is centered on a series of action films that are largely concerned with illegal street racing, heists, and spies. The franchise also includes short films, a television series, live shows, video games, and theme park attractions.
The long-running car-centric franchise has come up with several jaw-dropping action sequences throughout its history. This is despite them doing truly some of the most over-the-top car stunts which include driving through one building to another and parachuting inside their cars among others.
Report claims Vincent filmed his scenes in late 2019 when he was nine years old and got paid $1,005 per day. The franchise already saw a flashback to a younger Dominic in Furious 7, which saw the character played by actor Alex McGee. Vin Diesel's Son
This comes as it was revealed Fast And Furious 9's theatrical release has been delayed again because of the Covid-19 crisis. The film was originally set to be released in May last year but had been pushed back by eleven months to April 2, 2021, before being delayed again to May 28, and the release date has once again been altered. Vin Diesel's Son
Vin, 53, took to Instagram on Thursday to confirm F9 will now be coming out on June 25. He shared a short clip of a car speeding away from an explosion with the new date written over it. Vin Diesel's Son
The actor portrays Dominic Toretto in the film.  He shared his delight at the news, as he wrote in the caption: 'Finally!!! Blessed and grateful.'
Vin's co-star Ludacris, who plays Tej Parker, commented on the actor's post by saying: ''We Just Gettin Started (sic).'
The film, which is directed by Justin Lin, is the sequel to The Fate of the Furious (2017), he previously directed three other films in the franchise: Fast & Furious (2009), Fast Five (2011) and Fast & Furious 6 (2013). Vin Diesel's Son