Wedding car spotted in Lagos, vintage 1967 benz 230.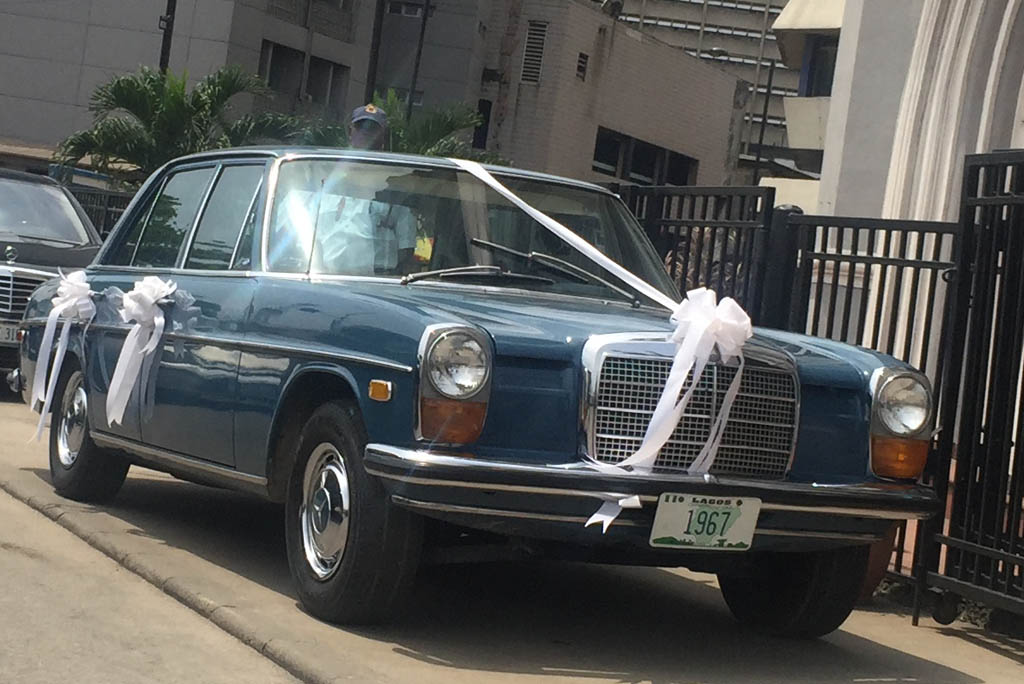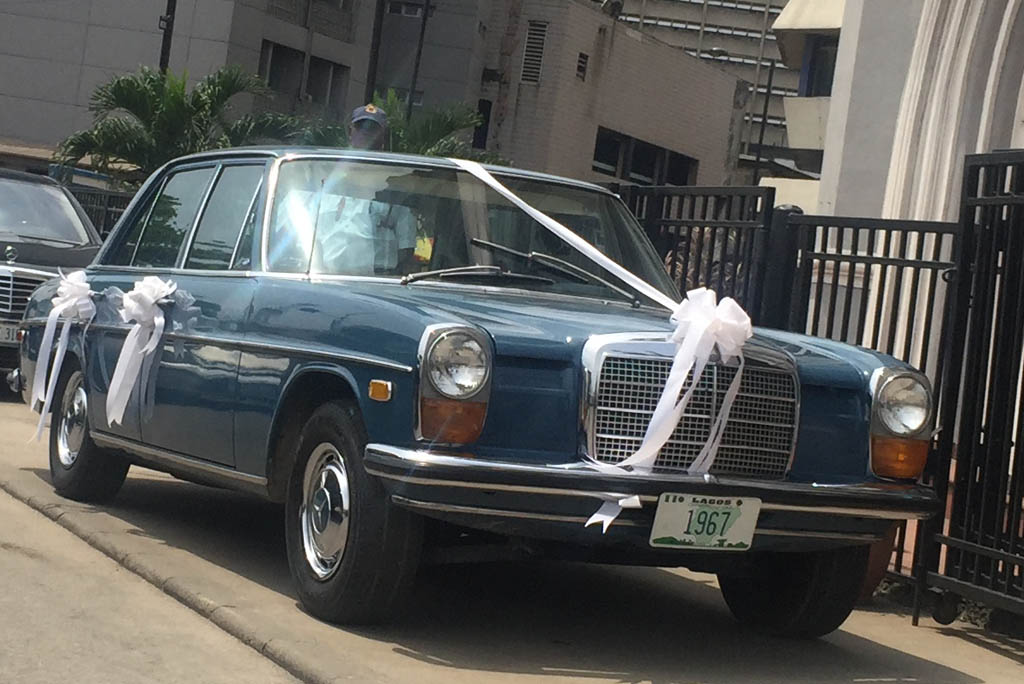 This lovely wedding car was spotted at CMS Church in Lagos, Nigeria. It's a 1967 Benz 230.
This is one of the many vintage cars in Nigeria as well as lovely wedding cars in Nigeria.
This is simply amazing as some would rather go vintage instead of using a conventional wedding car. It looks glamours despite the simple decoration.
I have always loved this particular car and i am sure many of us will be on the same page.
So is this car a Yay or Nay for you?