Honda Goldwing three wheeler bike spotted in Lagos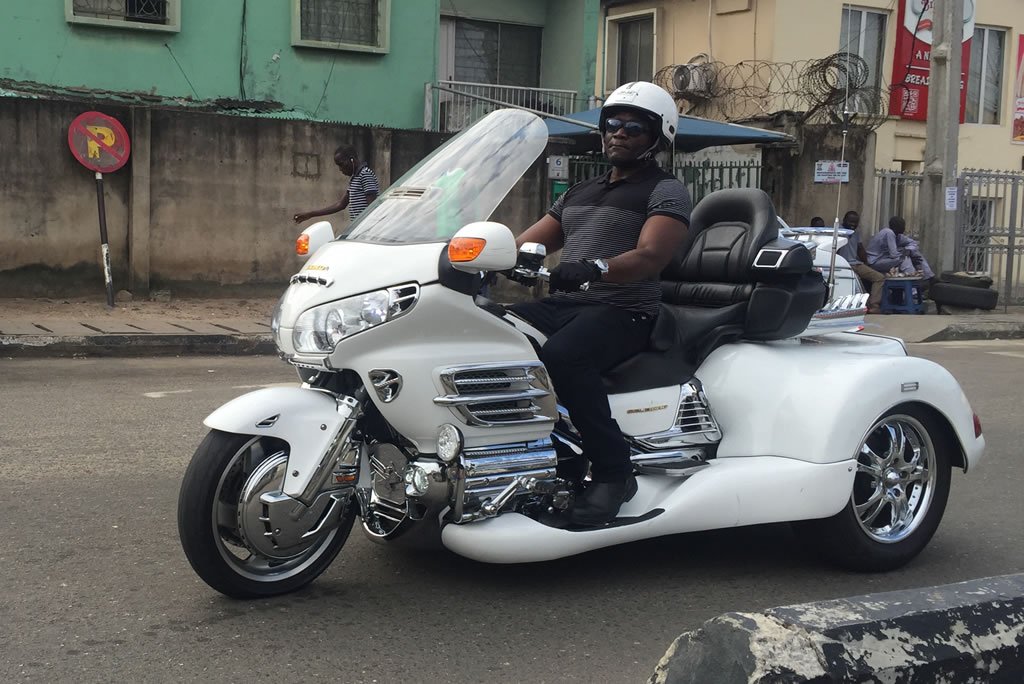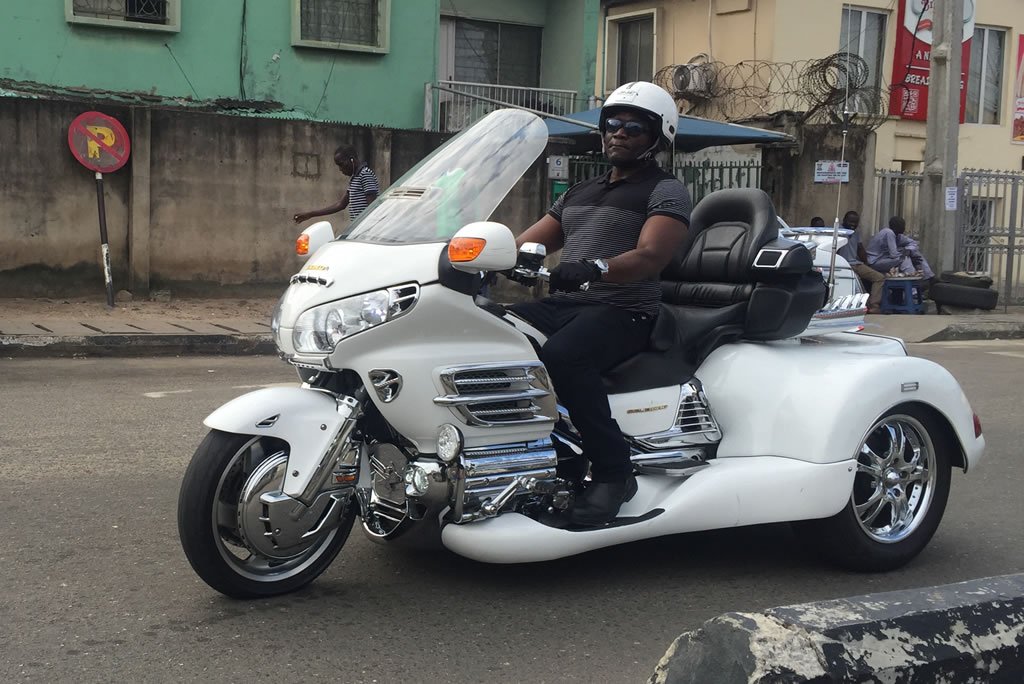 Honda Goldwing three wheeler bike spotted in Lagos. I am sure someone will say this guy must be the Nigerian Terminator.
The Goldwing was first introduced in 1974 but this particular one seems to be the 2006 model GL1800.  It has a 1832 cc, six-cylinder fuel injection engine which produces 118 horsepower. This is an amazing bike as it offers comfort, increased safety and adequate storage space. Therefore, several owners like to use it for long distance ride.
With a fuel tank capacity of 6.6 gallons (25 Litres), its fuel consumption is 55 miles per gallon on the highway and 40 miles per gallon in the city. It also comes with a radio and CD player as well as an MP3 port.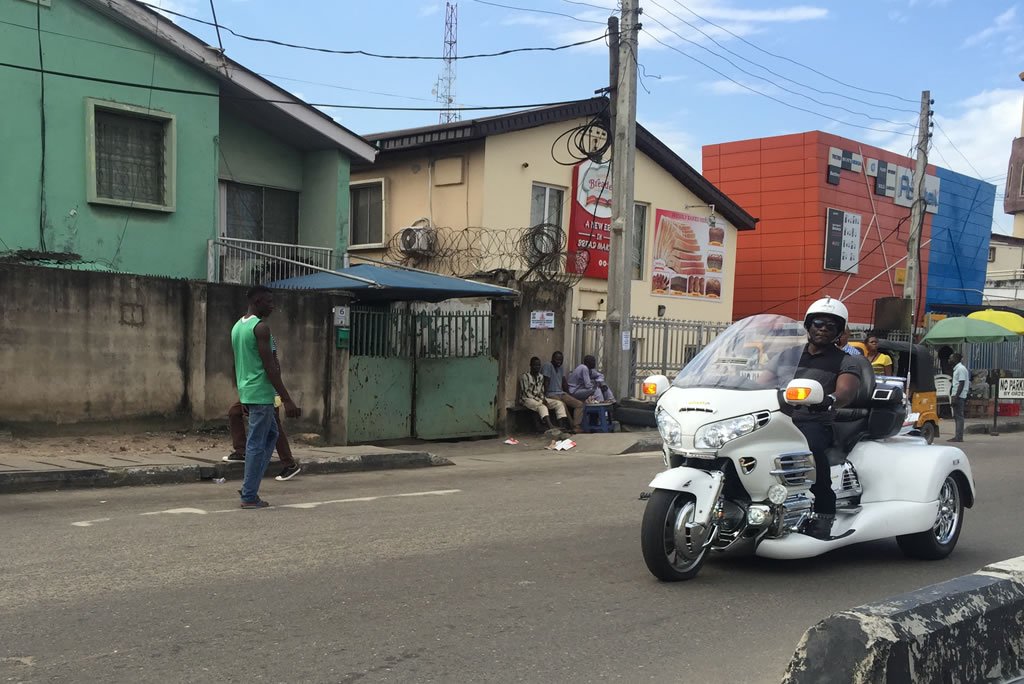 Some of theses bikes come with an airbag while some other come with GPS navigation. It can pass for a mini 2 seater car with all these feature.
The Honda Goldwing has also appeared in various movies like Police Academy 6, Spartan, Déjà Vu and Robocop 3.
After all said and done, the only funny thing about this bike is the look of the rear.
Do we have any bike lover in the house? Tell us what you think about the Goldwing.