VW Launches The 2021 Golf Variant (Wagon) And It Looks Sporty (Photos)
Station wagons or Estate cars are not so popular as they were before but this 2021 VW Golf Variant is a head-turner. VW quietly released the Golf Variant in both standard and Alltrack variants further expanding the already impressive line-up. Both versions show off the new Golf's design in a particularly impressive way. It has been tagged the most practical Golf yet in terms of interior space.
Compared to the outgoing Golf Variant model, the new one is 182.28 inches long and has a 105.75-inch wheelbase. With that measurement, it is longer than the previous model. The added length results in 1.5 inches of additional legroom and also sees cargo capacity increase from 21.37 cubic feet (605 litres) to 21.58 cubic feet (611 litres). Space increases to 57.99 cubic feet (1,642 litres) with the rear seats folded down.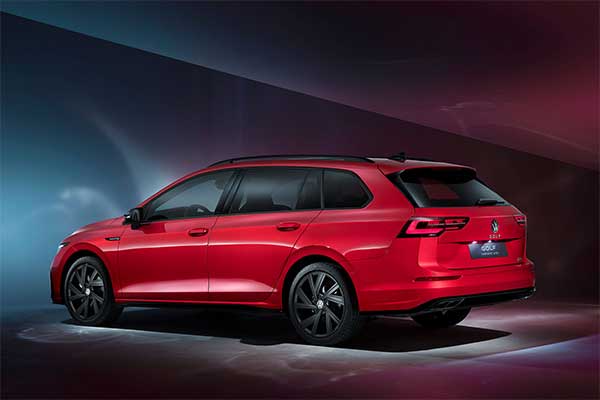 In addition, the Golf Variant comes with hands-free tailgate and a cargo area that includes bag hooks and fastening rings. Also featured are two power sockets, one 12-volt socket and one 230-volt socket. The overall interior layout is the same and all the equipment found in the hatchback still remains.
The engine options of the Golf Variant are same with the hatchback so expect a 1.0-litre 3-cylinder TSI (90 and 110hp), a 1.5-litre 4-cylinder TSI units (130 and 150 hp) and a 2.0-litre TDI engines (115 and 150 hp). An optional mild hybrid is available. A new Golf R Variant is in the works and will come outfitted with a turbocharged 2.0-litre four-cylinder engine and all-wheel drive. The 7-speed dual-clutch automatic transmission is also fitted as standard. Alltrack models will have an improved suspension, more ground clearance and a standard 4Motion all-wheel-drive system. The Golf Alltrack also includes black plastic cladding across the body to add to its more rugged appeal.