Enter The New 2020 Volkswagen Golf (Photos)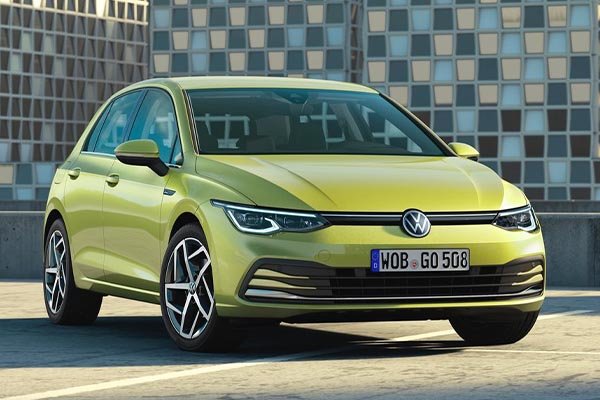 Volkswagen has launched a new generation of its most successful vehicle, enter the 2020 Golf. This model is code-named the MK8 is the 8th generation model. The 2020 Golf still shares so many similarities with its predecessor and is still based on the same MQB platform. The 2020 Golf's front fascia will immediately grab your attention because the headlight clusters have been connected to the grille. They're also shaped differently, making the car look like it's squinting hard. The Volkswagen Golf has always been a forerunner for most modern hatchbacks, and it has gained its respect over its 45-year history.


Exterior
The 2020 Volkswagen Golf is easily recognizable due to its unique exterior looks that still remain similar to its predecessor. The new 2020 Golf is just slightly stretched and slightly lower than its predecessor, and its drag coefficient drops to below 0.28.  From the side, the 2020 Volkswagen Golf looks mostly similar to its predecessor until you get upfront where the thin headlights give it a droopier appearance.
The taillights are loosely shaped like those of the previous Golf, but they're thinner and more L-shaped. As with previous generations, the 2020 Volkswagen Golf's rear end remains upright. It still retains some familiar cues associated with the previous model. The bumper-integrated faux exhaust tips, which first appeared on the refreshed seventh-generation Golf, appear to be back, too.


Performance And Transmission
The engine variants of the 2020 Volkswagen Golf is diverse as it has always been. From launch, a 1.0-litre 3-cylinder TSI (90 and 110hp), a 1.5-litre 4-cylinder TSI units (130 and 150 hp)are fitted with cylinder deactivation and optional 48-volt mild hybridization. A new two clean 2.0-litre TDI engines (115 and 150 hp)are also available. Down the road, there will be a GTD with a TDI that makes around 200 hp. A new GTI model with around 240 hp and Golf R with around 330 hp will be available soon. In addition, there will be two plug-in hybrids with 204 or 245 hp, and a TGI version that runs on natural gas. All-wheel drive will be offered as well.
Volkswagen has developed an entirely new, low-friction 6-speed manual that reduces fuel consumption significantly. Above that, there is a 7-speed dual-clutch automatic transmission which is optional.


Interior And Equipment
Inside the new Golf, the analog world is gone and the changes are indeed far more radical inside than on the outside. There are no classic instruments here. Even in basic trim, large TFT screens in front of the driver sport a fully digital display. There is an optional "Innovision" cockpit that offers considerably more functions. In terms of infotainment, you can move digital tiles on the central screen; simple buttons and rotary switches make way for soft digital sliders and optional voice control. A full head-up display completes the beautiful digital world.
The new Golf is also the first Volkswagen to connect with its environment as standard, via Car2X: signals from the traffic infrastructure and information from other vehicles up to 800 metres away are notified to the driver via a display. The Volkswagen Golf also shares these warnings with other Car2X models. Swarm intelligence is becoming a reality, representing the beginning of a new phase of traffic safety.