This Armoured Mercedes G-Class On Steroids Will Navigate A War Zone Without Any Problem
This Armoured Mercedes G-Class, named the Enok P1, will navigate a war zone without any problem. It was built by the German company Gruma, in collaboration with Armored Car Systems.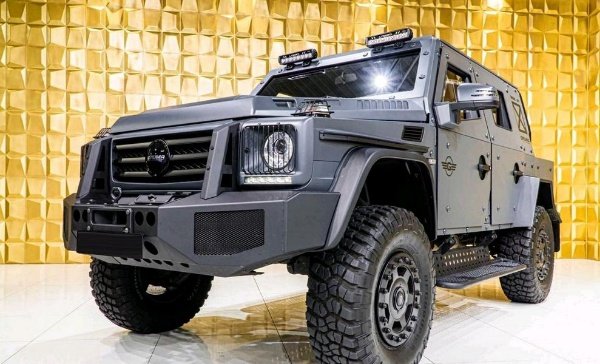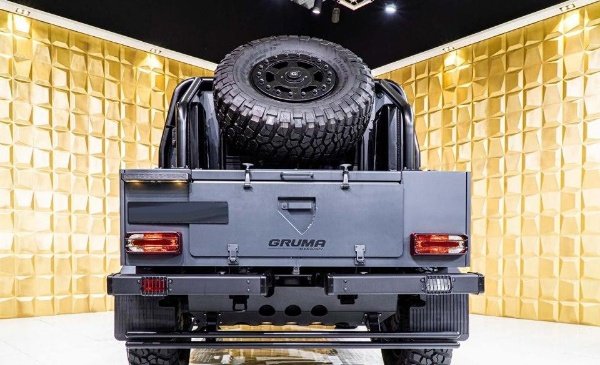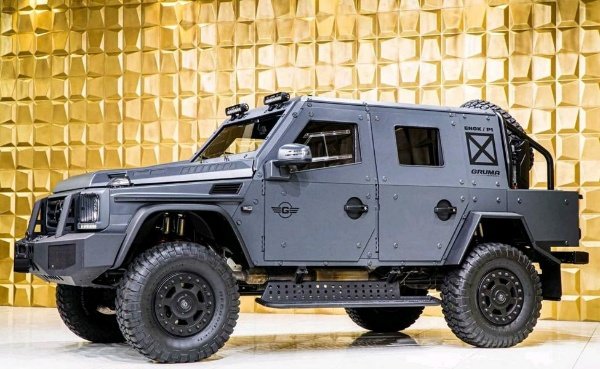 This armoured off-roader is not something you will likely see on the Nigerian roads. The 1of1 Showcar, called the Enok P1, is based on Mercedes G500 4×4. It was built by the German company Gruma, in collaboration with Armoured Car Systems.
The Armoured Mercedes G-Class was inspired by German Armed Forces' patrol G-Class, designed to provide protection against assault rifle ammunition and against tank mines.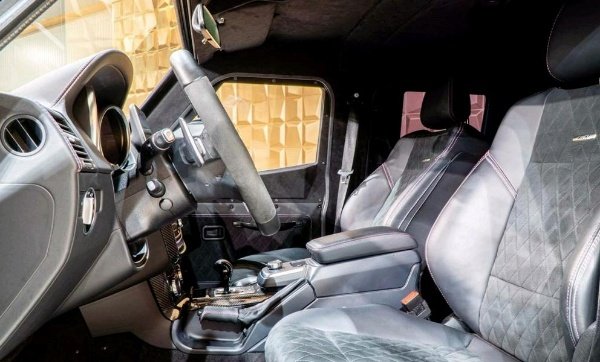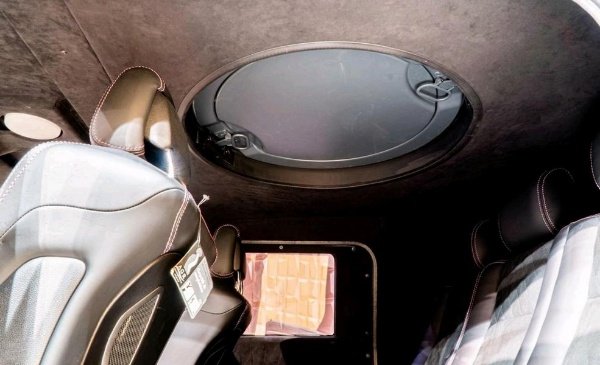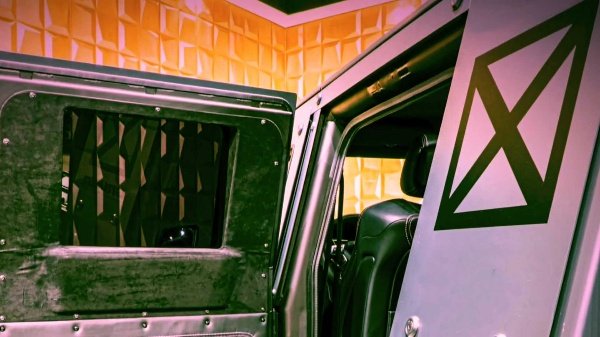 Powering this truck is the same 416-horsepower 4.0-liter twin-turbo V8 that comes with the G-Class SUV that it was based on.
Inside, it maintains its luxurious interior. This includes a black leather and Alcantara seats and a massive screen. It also has a massive man-hole at the rear – an open-roof-like feature you will never see in a standard G-Class.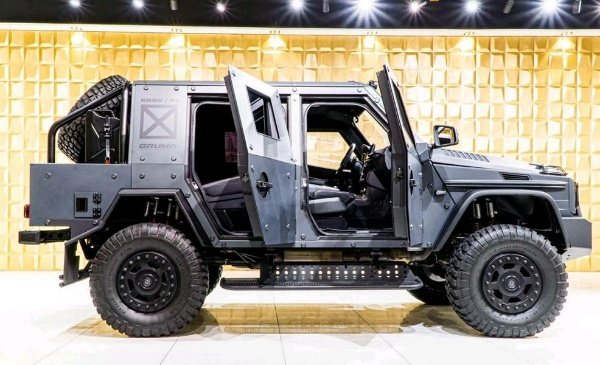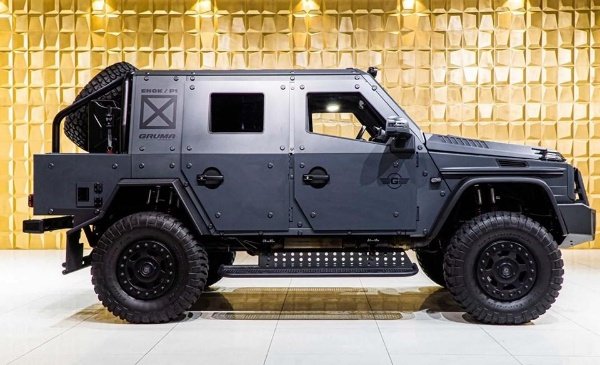 This G-class on steroids rides on armoured Beadlock wheels with a massive 37-inch tyres. Should Gruma put this monster car into production, top executives – who navigates warzones – going to and from the office – will surely be the first to order it.
If you are not really particular about armouring, then you can go for the more powerful 2019 Brabus G500 SUV.
The SUV from the German tuner comes with massive 23-inch wheels and carbon fiber. Its twin-turbo 4.0-liter V8 engine has been tweaked to develop 493 hp.
This engine will take the high-riding Mercedes to 62 mph (100 kph) in only 5.7 seconds and gives a 130 mph (210 kph).