Want The Ultimate Mobile Office? Inkas Has Your Back (Photos)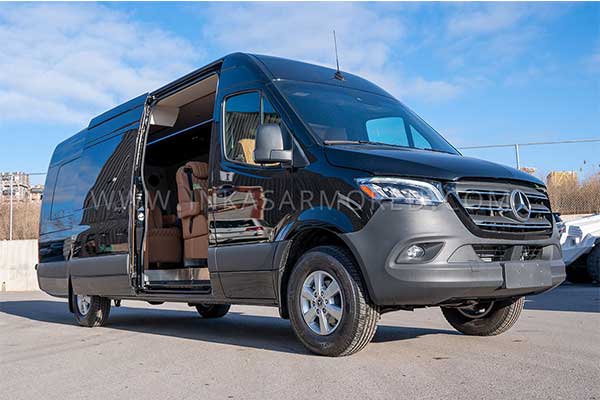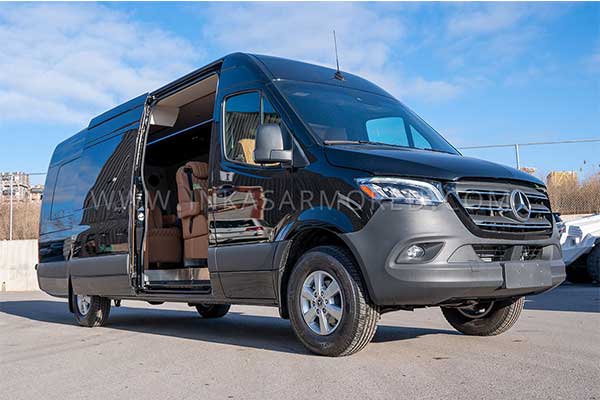 As there are mobile homes, so is mobile offices which are as important for business on the go and Inkas has just created the "ultimate mobile office". Inkas if you must know is specialized in the customization of high-end vehicles which some are bulletproof.
Based on the 2020 Mercedes-Benz Sprinter, the vehicle has been converted to handle business on the go, offering seating for up to four in the main passenger compartment. The individual captain's seats are wrapped in high-end leather and passengers can communicate with the driver via the in-built intercom. The VIP Mobile Office is also equipped with a corner desk complete with power outlets and USB ports. It also has two 45-inch smart TVs for an enhanced entertainment experience.
Other equipment includes triple-zone automatic climate control, wooden floors, ambient lighting and privacy windows. The seats also have massage functionality as they provide the ultimate comfort for all occupants. In addition, for the right amount, buyers can further customize it with a wide variety of features. These include bulletproof armouring, CCTV, 360-degree surveillance cameras, filtration systems, signal jammers and even a command and control centre.
The cost of the conversion is unknown but it will not come cheap as this mobile office is aimed at celebrities and businessmen. On the exterior, Inkas didn't modify it with any special looks so it's literally the same outside.