Watch: Angry Protesters Block Vice President Osinbajo's Convoy In Abuja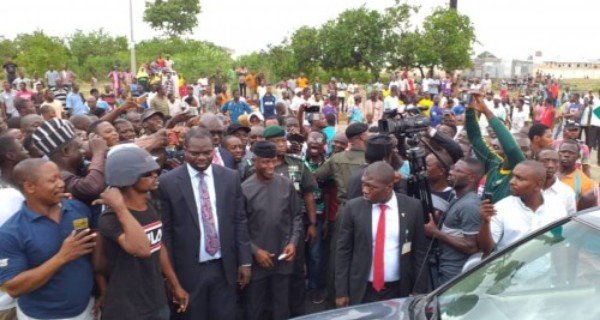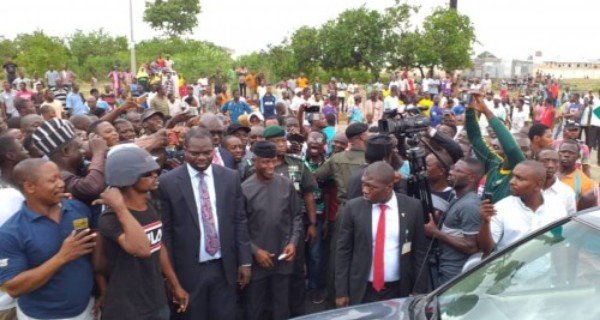 Aggrieved Abuja residents , protesting the forceful takeover of their land and killings of community residents by the military, blocked the convoy of Vice-President Professor Yemi Osinbajo along Umaru Musa Yar'Adua expressway in Abuja on Tuesday morning.
The security aides of the vice-president failed in their bid to appease the protesters, forcing Osinbajo to get down to address the people , while proposing to meet with their leaders with a view to finding an amicable solution.
The Vice President's Special Assistant on Media on Publicity, Laolu Akande, confirmed the incident in a tweet, saying:
"On his way to the airport just now, VP Osinbajo runs into a group of FCT residents protesting alleged land takeover bid by the military.
"He gets down, engages the people, proposing to meet with their leaders on the matter & intervene with a view to finding an amicable solution."
Watch the Video Here: