Watch As Super Eagles Players Travel To Benin Republic In 3 Boats (VIDEO/PHOTOS)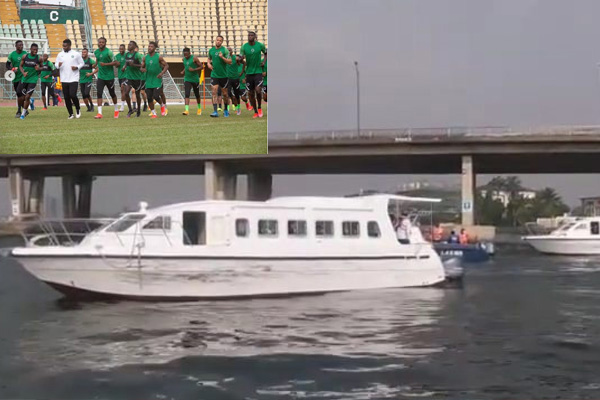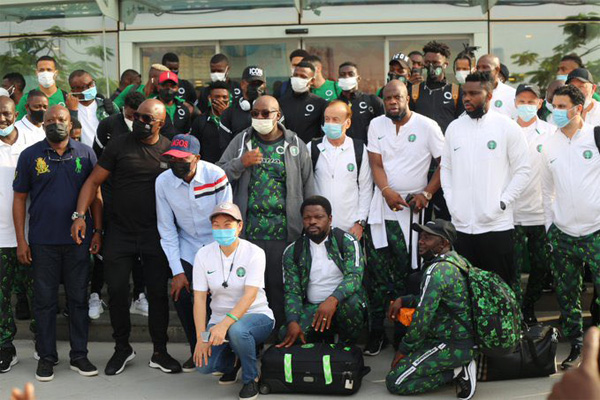 The Super Eagles of Nigeria squad left Nigeria on Friday morning, March 26, using the country's waterways due to the proximity of both West African countries. They were escorted by several security officials in smaller boats.
They head to Porto-Novo ahead of today's showdown with the Squirrels.  Nigeria take on Benin in an AFCON 2021 qualifiers scheduled for the Stade Charles de Gaulle in Porto-Novo.
Nigeria's contingent arrived at the Porto Novo Jetty in half a dozen boats across the waterways from Lekki, Nigeria.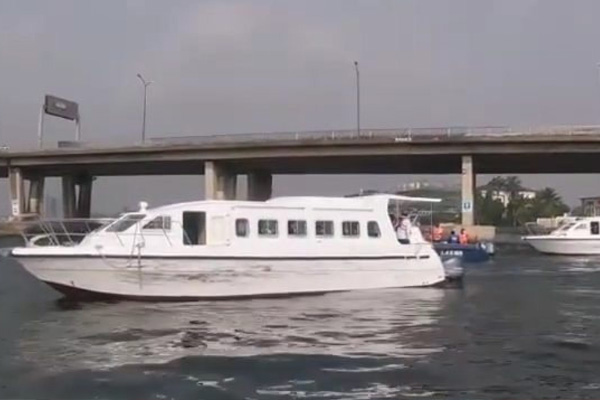 His Excellency Ambassador Olawale Awe, Nigeria's ambassador to Benin Republic, led mission staff to await the delegation.  He then accompanied the team and its officials to Cotonou.
The Super Eagles will ride by bus to Porto Novo on Saturday morning. They will return to the Golden Tulip after their clash with the Squirrels at the Stade Charles de Gaulle.
Below is the video of the Super Eagles of Nigeria squad travelling to Porto Novo in three white boats.
The match kicks off at 5pm.