Watch Bugatti Chiron Hit 304.77 mph To Become The Fastest Production Car Ever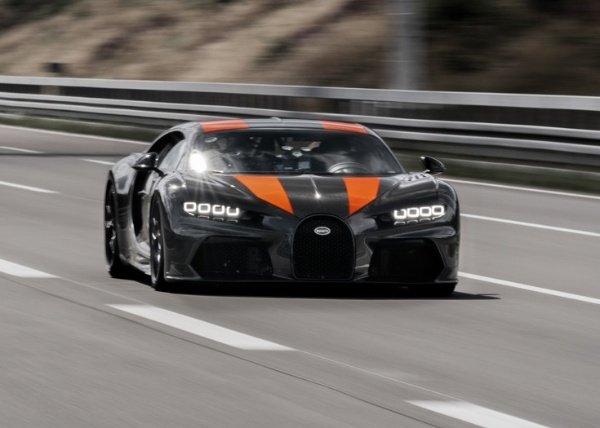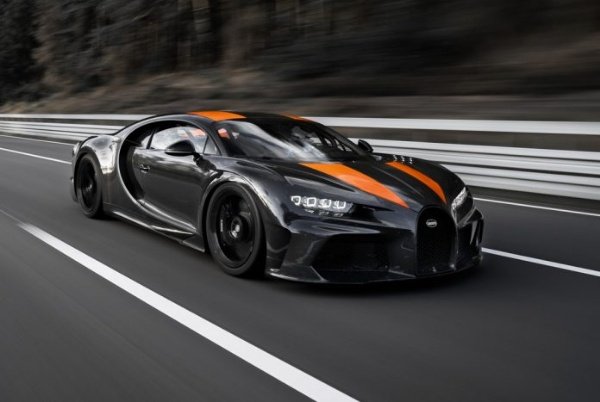 On 2 August 2019, Bugatti official test driver, Andy Wallace, went behind the wheel of a near production Chiron to drive the Hypercar to a 490.48 km/h (307.77 mph) new speed record at Volkswagen's test facility in Ehra-Lessian.
To start with, this record setting supercar is no ordinary Chiron. At 25cm longer, this speed demon , which took 6-month to build, was created in collaboration with engineers at Bugatti, tyre manufacturer Michelin and chassis expert Dallara.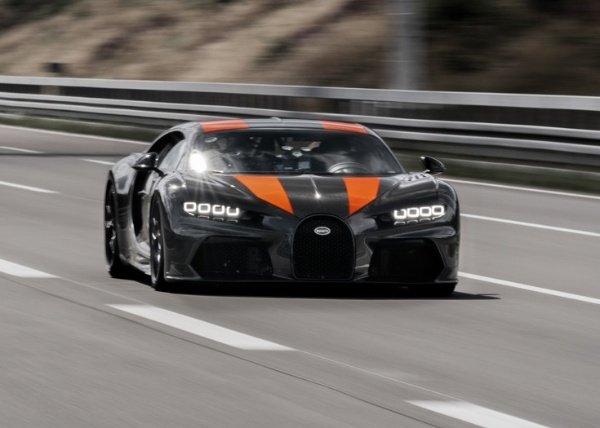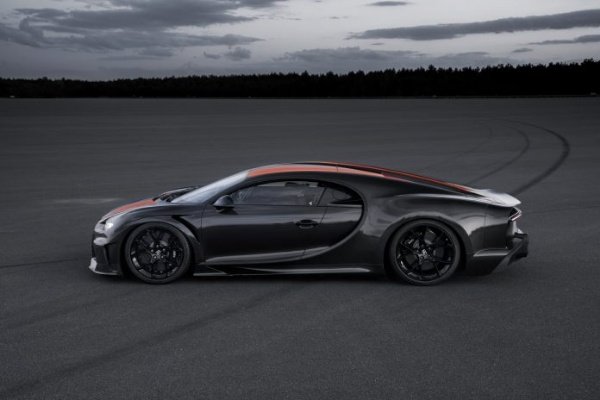 To really know the true potential of the Bugatti Chiron, the original wing, airbrake and electronic speed limiter that came with the 261 mph production versions were removed. The new car also used a specially-designed Michelin Pilot Sport Cup 2 tyres for the race.
The new speed record has now been verified by Germany's Technical Inspection Association, TÜV, which means that in addition to breaking previous fast run from Koenigsegg's 284.55 vmax, 277.87 two-way average run in 2017, the new official record also marks the first time a production car has ever broken the infamous 300 mph barrier.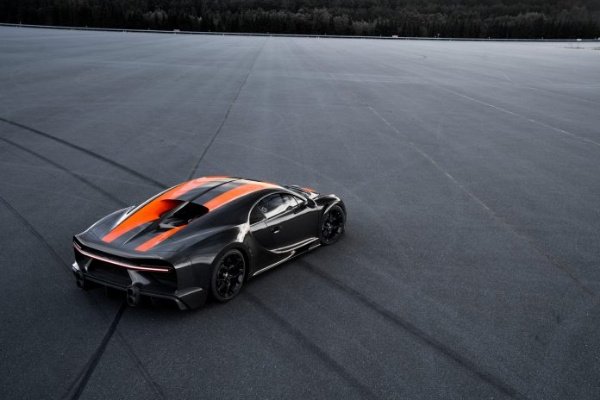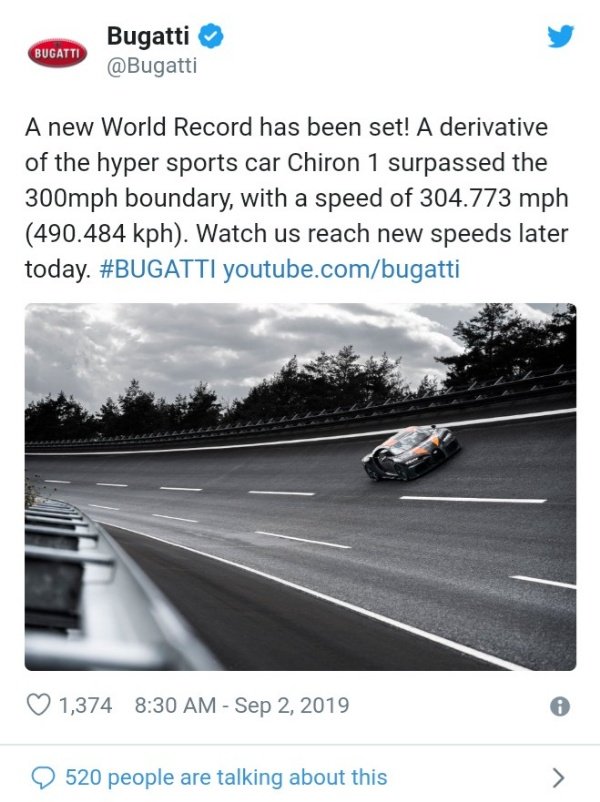 President of Bugatti, Stephan Winkelmann, who had over the years ruled out the Chiron going for top speed, said:
"What a record! We're overjoyed to be the first manufacturer ever to have achieved a speed of more than 300 miles per hour. It's a milestone for eternity. I would like to thank the whole team and driver Andy Wallace for this outstanding performance,"
What Do You Think About The New World's Fastest Production Car?