See The Colour Of The Water In Some Waterways In Yaba, Lagos (Photos)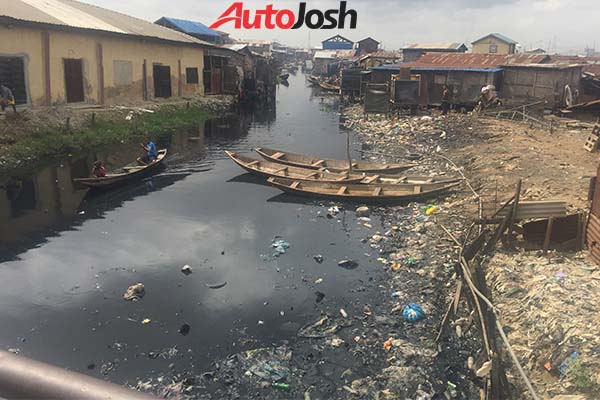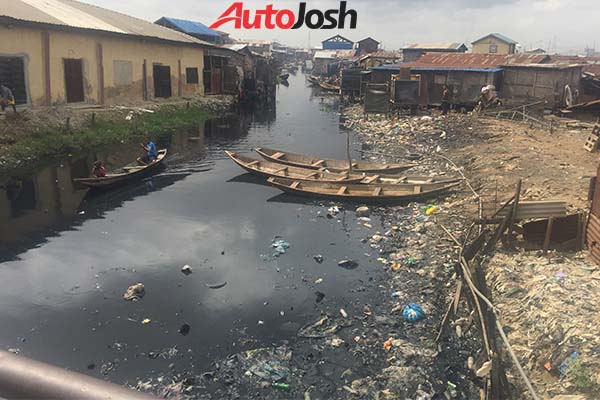 One of the most beautiful sights to behold is that of waterfronts and canals. From the Canals in Venice, Italy to the rivers in some of our villages, they always make us feel good when we see them. However, same thing can't be said about these waterways Autojosh.com spotted in Yaba area of Lagos. These pictures were specifically taken in Makoko-Iwaya area in Yaba. This is a low-income community where a large number of the residents live on water. Very dirty water!
Makoko is made up of 6 separated villages. They are all spread across land and water. These villages are Oko Agbon, Adogbo, Migbewhe, Yanshiwhe, Sogunro and Apollo. The first four are the floating communities, known as Makoko waterfront; the rest are based on land.
A third of the shelters in Makoko is built on stilts along the lagoon and the rest is on the land.
This waterfront part of the community is largely harboured by the Egun people who migrated from Badagry and Republic of Benin and whose main occupation is fishing
Makoko has a population estimated to be 250,000.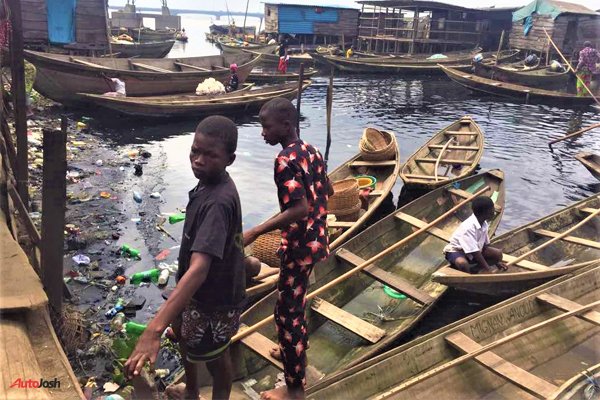 Residents there commute within and around the community via small fishing boats. For instance,  these, boats will charge N50 – N100 to haul you around the community while you suffocate in the stench coming from down below.
According to the World Bank, Makoko is one of the 9 major slums in Lagos state.
The other slums  are Agege, Ajegunle, Amokoko, Badia, Iwaya, Ilaje, Bariga, Ijeshatedo -Itire.
Makoko is in Yaba Local Government area of Lago state.
The Executive Chairman of Yaba Local Government Area is Omiyale Kayode Adejare.
Akinwunmi Ambode is the governor of Lagos state.
Have you ever taken a ride through this dirty canal? Tell us in the comment section and don't forget to share till this gets to the appropriate authorities.