Why Can't All Roads In Lagos State Be Like The Roads In Alausa, Ikeja? (PHOTOS)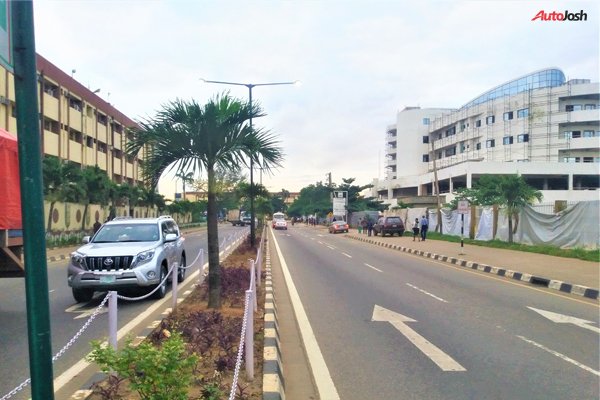 Alausa is a principal district in Ikeja, the capital of Lagos State.
It is the seat of the Lagos State Secretariat and offices of the Governor and Deputy-Governor of Lagos State. Alausa is also the location of the Lagos State House of Assembly Complex.
Alausa also has a vibrant and growing Central Business District with the presence of several multinational business concerns.
It also has many low-density residential estates like the Cornerstone Estate, MKO Abiola Gardens, etc.
Alausa boasts of excellent roads. All the roads there are well designated. They all feature road markings, functional street lights, and traffic lights,  CCTV cameras, very visible road signs, water hydrants, pavements, etc. And most importantly, potholes are scarce on roads there.
Indeed, roads in Alausa, Ikeja, is a good example of how roads in a cosmopolitan city like Lagos should look like.
Lagos State is the fifth largest economy in Africa.  The government generates N34 billion monthly from revenues generated internally (N408 billion, annually). This is far more than what many African countries generate.
With this huge resources at the state's disposal, why can't the entire roads in Lagos be like how it is in Alausa, Ikeja?