Woman Clings To Bonnet Of Thieves Speeding Car After N3.8m Dog Was Stolen From Pet Store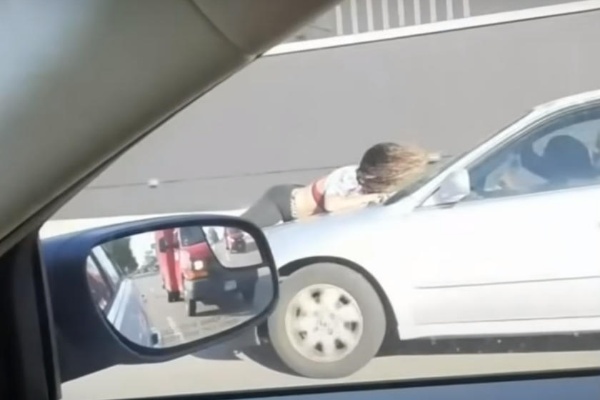 Woman clings to the bonnet of thieves' speeding car after a dog worth $10,000 (N3.8m) was stolen from pet store.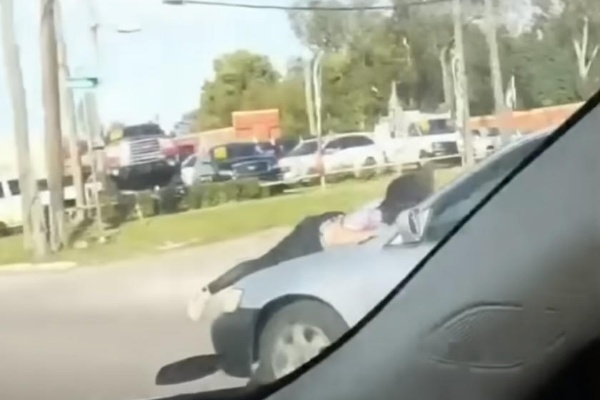 A pet shop employee was lucky to sustain minor injuries after she tried to stop the pair of thieves from driving away with a stolen dog worth $10,000 (N3.8 million)
According to reports, the thieves, an unnamed 21-year-old Texas woman and a male accomplice, stole a dog after distracting the employee who was identified as Alize James.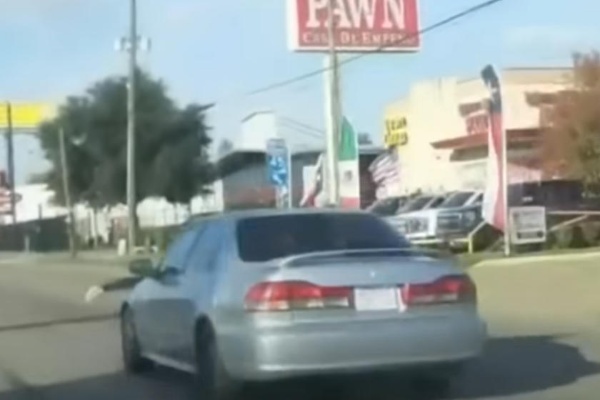 After Alize James got to know about the theft, she ran after the pair who were about escaping in their Honda Accord sedan in the parking lot.
The employee's attempt to stop the thieves from fleeing with the puppy resulted in her being thrown onto the bonnet of their car.
Video
Video captured by another motorist shows James clinging desperately to the bonnet of the speeding sedan car. The driver was also seen weaving the car in an attempt to throw the employee off the bonnet of the speeding car.
She said in the short clip shared that :
"I could barely hold on,"
"I was so scared."
After the vehicle eventually stopped — after driving over a mile — the male passenger got out, punched James and threw her off the vehicle.
Luckily, CCTV footage from the store helped in tracking and arresting the woman accomplice. She was charged with aggravated robbery with a deadly weapon. Police are still trying to identify the man involved in the crime.