Seven 'Beast' Presidential Limousines Flanked By Dozens Of Armoured SUVs Took Part In Joe Biden's Inauguration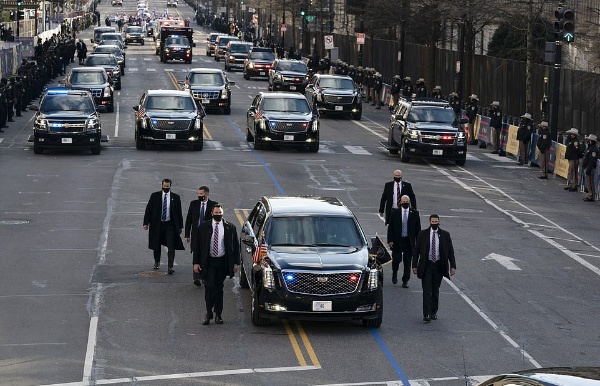 Biggest Ever !!! Joe Biden's inauguration as the 46th president of the United States featured a motorcade that consists seven 'Beast' limousines and dozens of armoured SUVs.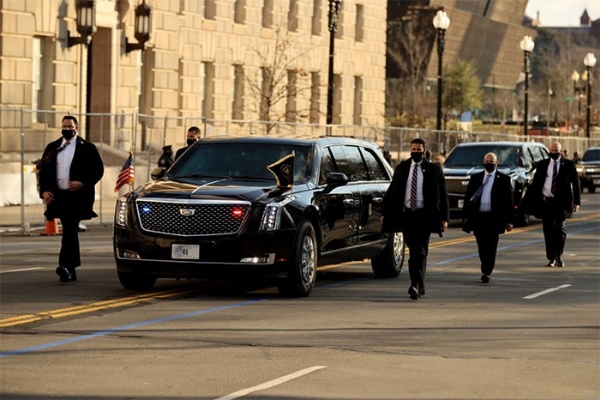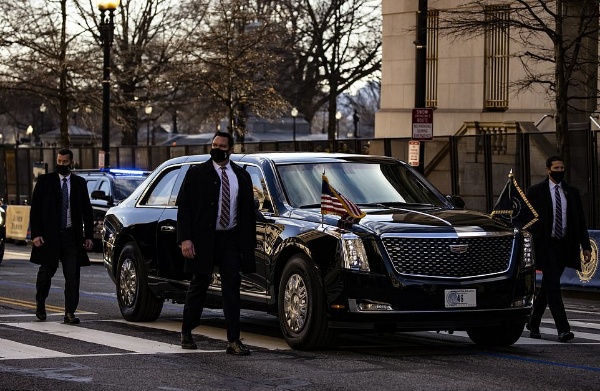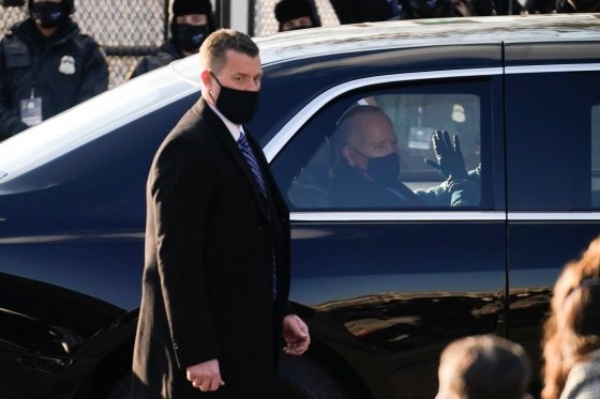 The Secret Service wowed the world on Wednesday during the inauguration of Joe Biden as the 46th president of the United States by displaying the biggest motorcade procession in the nation's history.
Dubbed as "The Mother Of All Motorcades", the motorcade, which featured at least seven 'Beast' limousines and dozens of supporting armoured SUVs, were seen driving through the nation's capital during the widely publicized ceremony.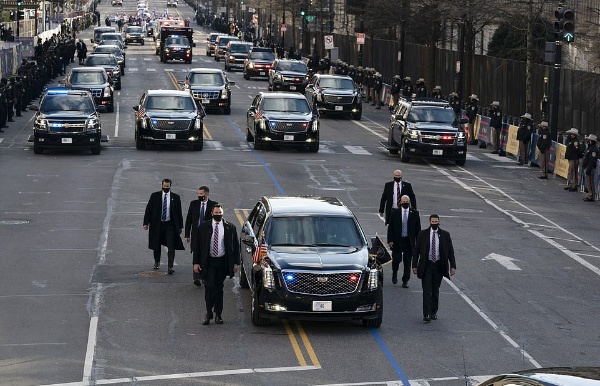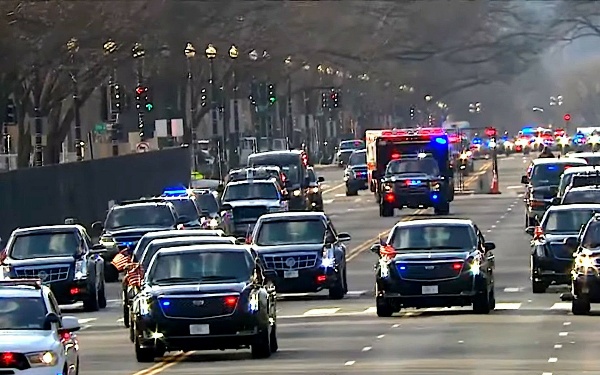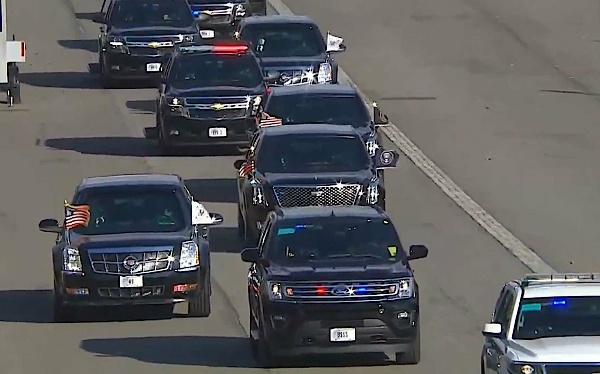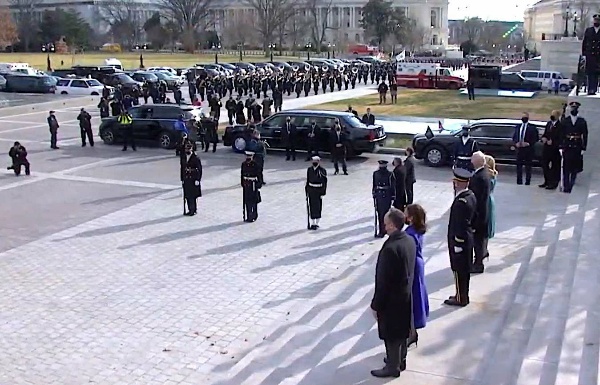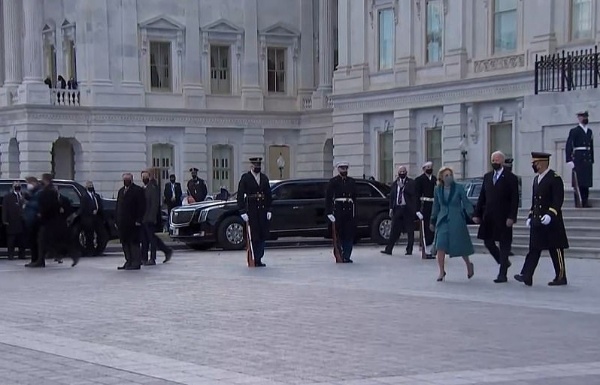 The heavily fortified motorcade ferried President Joe Biden; First Lady Jill Biden; Vice President Kamala Harris and Second Gentleman Doug Emhoff to Arlington Cemetery; where they all took part in a wreath-laying ceremony at the Tomb of the Unknown Soldier.
Former Presidents, including Barack Obama, George W. Bush, and Bill Clinton, also traveled to Arlington Cemetery in armoured SUVs.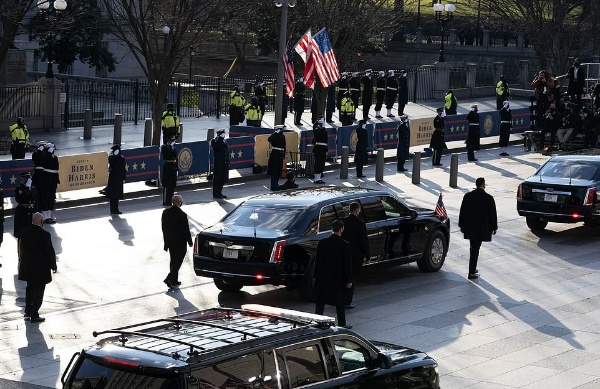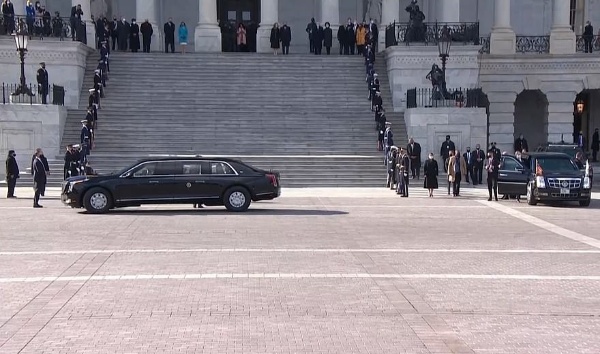 At least four of the 'Beast' limousines in Biden's motorcade were of the newest type that was delivered to the Secret Service in 2018.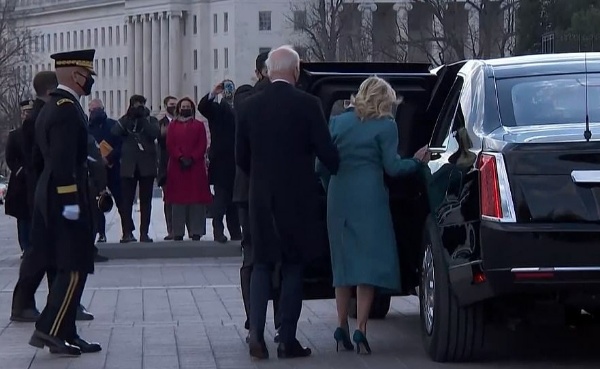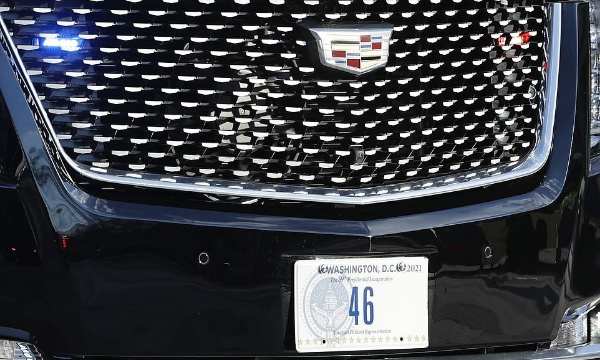 The one carrying Biden, the 46th President of the United States, had a special Washington D.C. 59th Presidential Inauguration license plate "46" on it.
Older version of the 'Beast' limousines that was first used during the Obama administration were also spotted among the motorcade.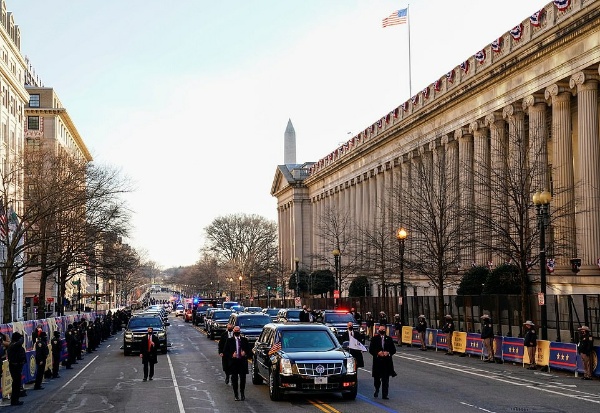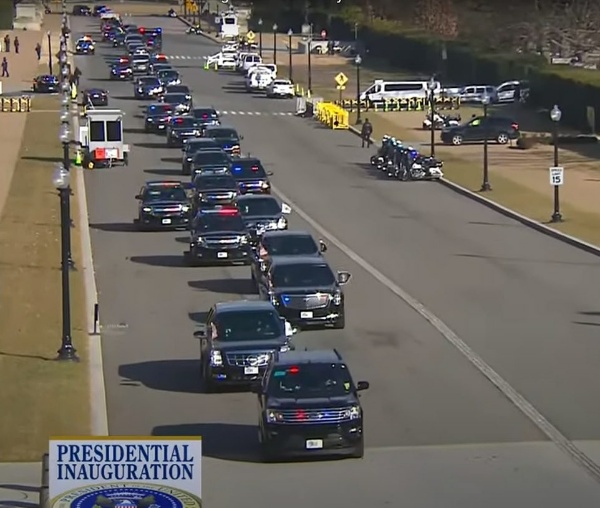 More than half of the Cadillac-based armoured vehicles in the Presidential fleet took part in the motorcade procession.
The armoured vehicles are essentially medium-duty trucks disguised as luxury limousines. According to reports, their are about 12 of them in the Presidential fleet, with each costing about $1.5 million.