Would You Buy This Nigeria Used Accident Hyundai Elantra For ₦550k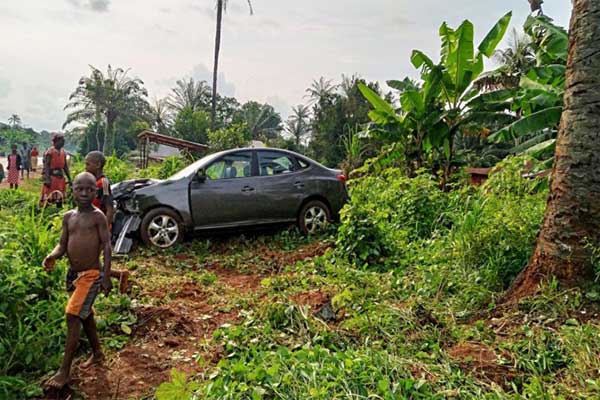 It seems Nigeria has joined the bandwagon in selling salvage cars and this accident Hyundai Elantra is a typical example. Well, this vehicle is for sale at a giveaway price of ₦550,000 which kinda seems far to an extent if you want to base on the current price of a used model. The car is in Lokoja Kogi state at the moment. Is purchasing this vehicle worth it? That an answer for the prospective buyer.
A little detail on the car shall we. It's a 2008 Hyundai Elantra that is powered by a 1.6-litre engine that outputs 119hp. In addition, a 5-speed manual transmission is fitted technically making it a base model. Only the front is damaged and on the inside, you can see that the front airbags have been deployed already. Furthermore, the accident Hyundai Elantra has done 118,000 miles on the clock which is ok sort of.
Despite that, everything seems to be working fine in the car including the engine too so no much of a problem in that department. Moreover, Hyundai spare parts are on the high side but are available so fixing it is very possible.