Wow! Toyota Actually Built A Rav4 Limousine In Japan (Photos)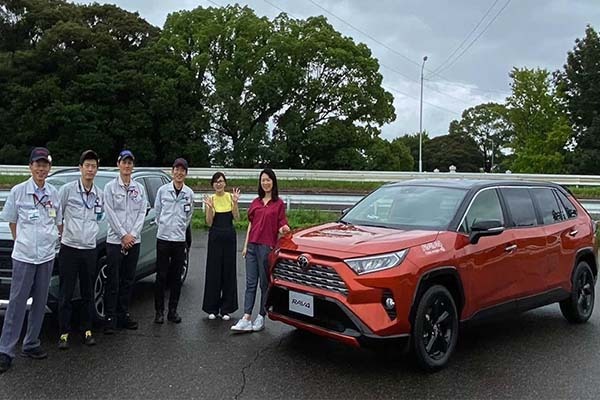 Toyota has gone overboard by creating this Rav4 limousine that is 26ft long and took about 200 staffs to build in Toyota's Takaoka factory Japan. The limousine took 4 months to make and it will be the only offering ever to be made. The engine and transmission still remain the same while the interior spots a special trim on the dashboard and the console.
The biggest challenge was maintaining structural integrity as around 32 inches of space in the middle doesn't bode well for a unibody SUV. Although the final product doesn't perfectly mimic the RAV4's body lines, it is a fully functional machine. Unfortunately for you family-minded folks, it still doesn't offer three-row seating. But passengers at the back seat can really stretch out.
What do you guys think about this Rav4 limousine? Tell us in the comment section below