Check Out This Audi Q7 Carved In Wood By Hand (Photos/Video)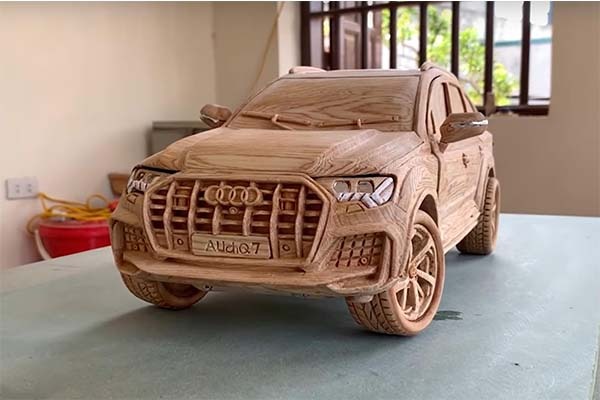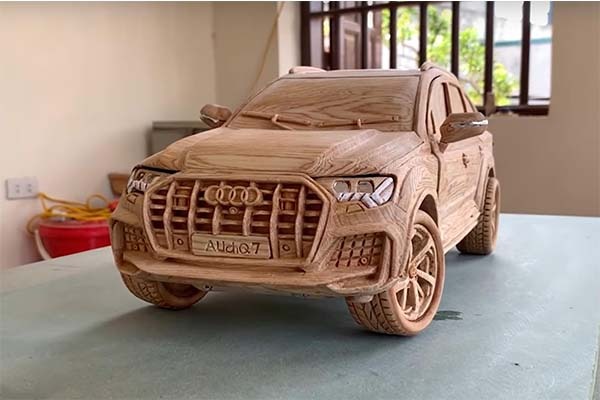 This may be among the best-carved vehicle out there as this carved Audi Q7 is absolutely mind-blowing. This particular model is based on the 2021 Audi Q7 and the man behind the creation starts by sketching out the rough shape of the SUV on two pieces of wood. Things then get particularly interesting when work begins on crafting the wheels.
The tires were cut using simple tools on a thick piece of wood and then shaped into perfect circles. With the thread of the tires carved in, he began working on shaping the spokes of the wheels. From all indication, the wheel shaping is laborious as only a chisel and hammer is used.  You can see how detailed all the part are from the logo to the doors opening and closing. The engine is perfectly sculpted and it's a sight to behold and the only sculpted part missing is the interior.
The most fascinating thing about the carved Audi Q7 is it features a chassis of sorts. Consequently, there are axles, hubs, and various suspension components that underpin the vehicle's bodywork which is then placed on top. And to top it all majority of the parts are movable.
How do you guys see this carved Audi Q7? tell us in the comment section below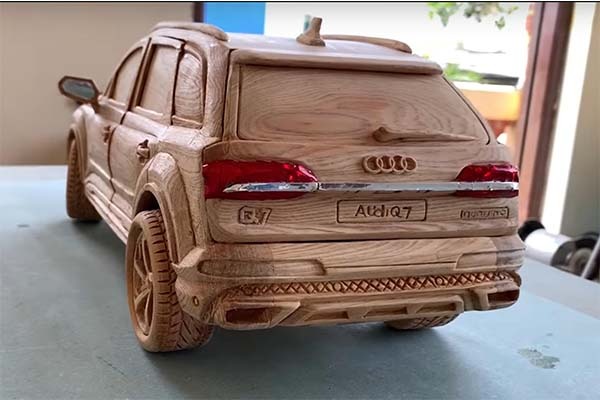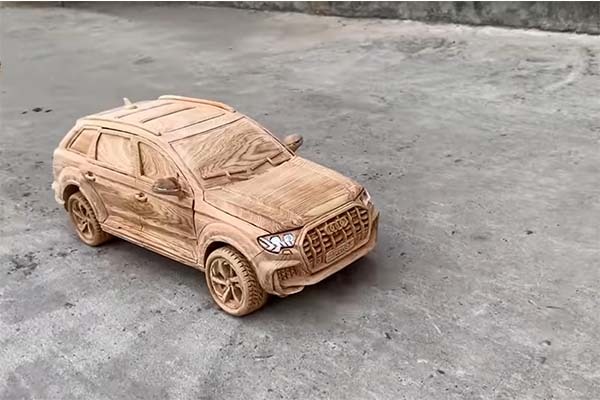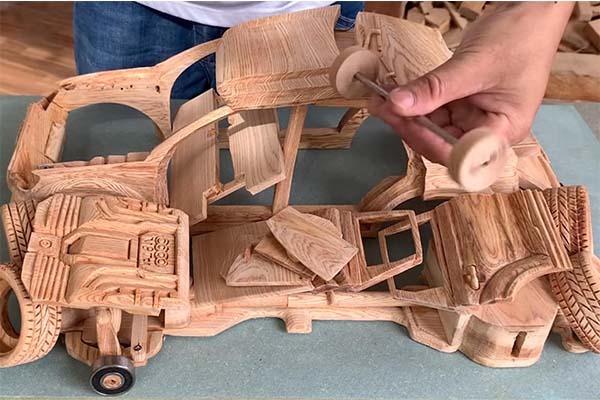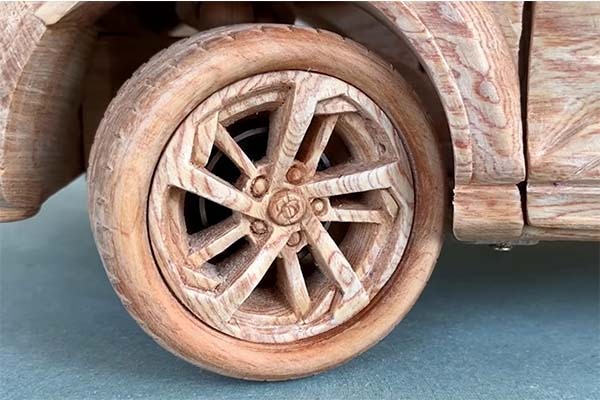 Video