Toyota Unveils Zero Emission Trailer Trucks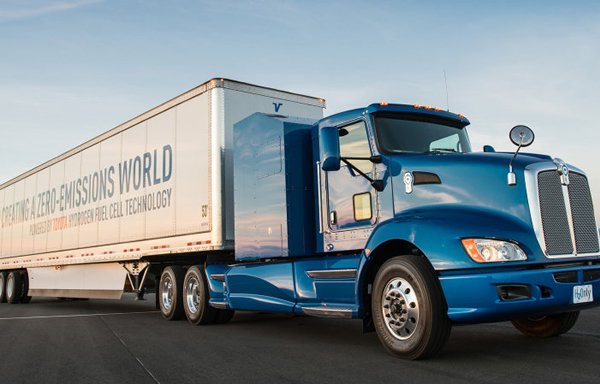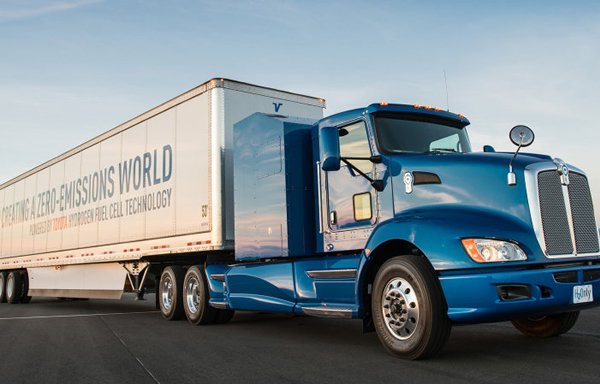 Toyota has unveiled a zero emission trailer truck in a bid to put hydrogen fuel cell technology to use. The project will be experimented at the port of Los Angeles.
The port has implemented a Clean Air Action Plan and large vehicles are responsible for a large portion of the port's emissions.
The concept truck uses two Mirai fuel cell stacks and a 12-kWh battery producing over 670 horsepower and 1,325 pound-feet of torque. It has a driving range of 200 miles which is more than enough for the short distance ground freight within the port.
Toyota has experimented the hydrogen fuel cell project on busses in Japan.. and they intend to partner with Shell to increase the number of hydrogen fill-up stations in California.
"Toyota believes that hydrogen fuel cell technology has tremendous potential to become the powertrain of the future," says Toyota Motor North America's Bob Carter. "With Project Portal, we're proud to help explore the societal benefits of a true zero emission heavy-duty truck platform."