10 Amazing Facts About The Automaker Ford
The Ford Motor Company –  simply referred to as "Ford" –  is an American multinational automaker. The company has its headquarter in Dearborn, Michigan, a suburb of Detroit, in the United State.
The Ford Motor Company was founded by Henry Ford and incorporated on June 16, 1903.
The company sells automobiles and commercial vehicles under the Ford brand and most luxury cars under the Lincoln brand.
Ford also owns Brazilian SUV manufacturer, Troller, and Australian performance car manufacturer FPV.
Autojosh.com presents "10 Amazing Facts About The Automaker Ford".
1. Ford is the fifth largest car company in the world with car numbers taken into consideration.
2. The Ford Motor Company is the world's largest family-owned business.
3.  All of the company's CEOs of Ford have been directly related to the company's founder, Henry Ford after he retired.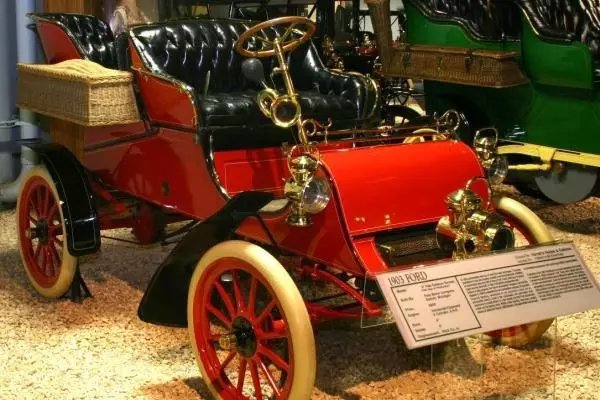 4. The very first Ford, Model A, was sold to a Dr. Pfennig in 1903. Today, Ford's current CEO, William Clay Ford Jr., owns that original vehicle sold.
5. Henry Ford and Thomas Edison were close friends. Upon request, Edison's son captured his father's last breath in a tube and sealed it. Ford kept that tube as a memorial to his friend.
6. The very first car that Ford released was the Model A but the Model T became the company's real success story.
7. Henry Ford invented the catchphrase "an arm and a leg" after someone asked him why he was so carefree regarding money.
8.   The well-known Ford Blue Oval badge was first introduced in 1907 and the current emblem was introduced in 2003 to celebrate 100 years of Ford.
9. Henry Ford integrated the assembly line concept to build cars after getting the idea from a pig-slaughtering plant. Today most cars are built using an assembly line. -assembly line
10. Ford purchased the Lincoln Motor Company in 1925 and is the company's luxury car line. This line is the company's luxury line and is popular for the "Town car".
Hope you enjoyed theses facts. Please, feel free to add your own facts.