10 Facts That Involves Nigeria,Automobiles and Transportation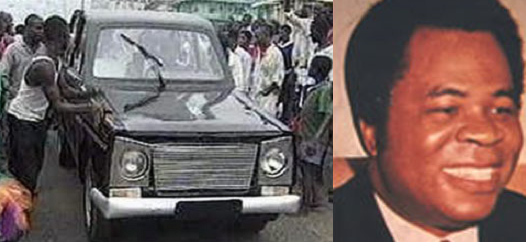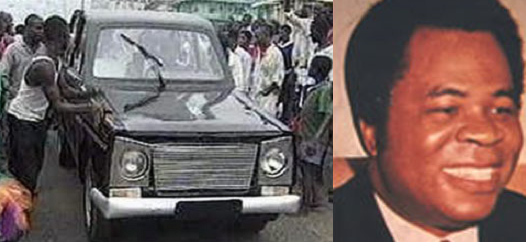 Across all media of transportation, Nigeria has made significant progress.We have even started manufacturing our own cars .But how much do you really know about how it all started,where it started .Do you know the facts ?
Let us get enlightened !
1.
The first woman to buy a car in Nigeria was Madam Efunroye Tinubu.She was born in 1805 and died in 1887.She was one of the most powerful women in Nigerian history ,a business tycoon.She engaged in businesses such as slave trade,salt trade,palm oil trade etc.Its rumored she had about 360 personal slaves,but thats a story for another day.The famous Tinubu Square was named after her.
2.
The first woman to drive a car in Nigeria is Funmilayo Ransome-Kuti .
3.
Importation of cars into Nigeria started as early as 1919 according to BBC
4.
Nigeria's first car importer  is William Akinola Dawodu he started as early as 1919.He was born in 1879 and he attended CMS grammar school.He was a sole agent for the Firestone Tyres, Dodge, Charlotte and Reo Motors .
5.
Nigeria Railway Corporation was established in 1898
6.
The first railway line was constructed from Lagos to Ibadan (193km) between 1898 and 1901 .
7.
The road linking Ibadan and Oyo constructed in 1906 is recorded to be the first motorable road ever constructed in Nigeria
8.
The first aircraft landed in Nigeria on November 1, 1925.
It involved three De Havilland DH 9A aircraft belonging to the Royal Air Force, RAF.
9.
In 2015 Nigeria recorded one of the most tragic number of road accidents. The Federal Road Safety Commission, FRSC, says a total of 12, 077 road crashes were recorded across the country in 2015.Sadly 5,400 people involved in the crashes lost their lives.
10.
To round it up,I would be breaking the heart of some Innoson fans .The feat for the first car made in Nigeria wasn't accomplished by Innoson.
The first car was Izuogu Z-600 , built by Engineer Ezekiel Izuogu.The prototype was launched in 1997.
The prototype was equipped with a self made 1.8L four cylinder engine that got 18mpg and allowed the car to achieve a top speed of 140 km/h (86 mph) .
Due to political and financial constraints ,mass production couldn't take place.
What are your thoughts on this .
Have something to add or say ?
We would like to hear from you.
Don't forget to follow us and download our android app ! .
Sources:
Wikipedia
BBC
Premium Times