10 Very Ugly Cars That Would Make You Cringe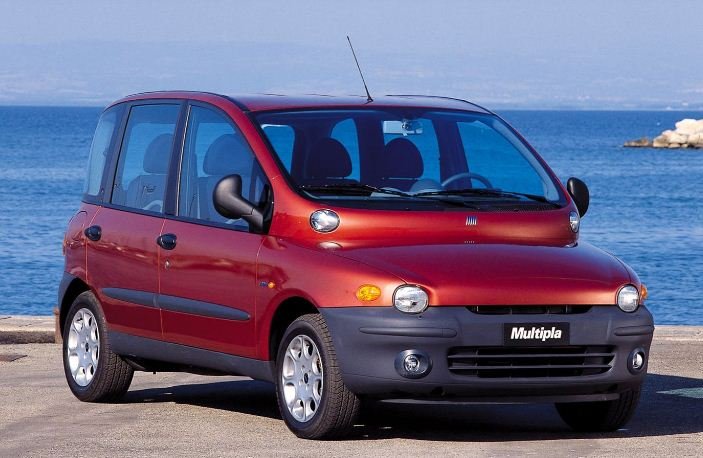 Cars these days ,are so beautiful you would want to lick them.But some cars, both old school and new school are exceptions to this "rule" ,they would make you squeeze your face in disgust,and drop your jaw in shock.
1. TIRRITO AYRTON R
My eyes !!,what were they thinking ?
2.FIAT MULTIPLA
Even though its a bit new school,I am really disappointed in Fiat,the vehicle looks disappointed too.
3.SBARRO AUTOBAU
This car looks like a failed attempt at cloning the Batman's moto
4.MARCOS MANTIS M70
Yeap it looks like the mouth of a Praying Mantis,and a very ugly one at that !Chai !
5.STUTZ BEARCAT II
It would have been a sweet ride ,if they had not placed these ridiculous headlights and bumper.
6.MITSUOKA OROCHI
Some people might argue that this car is beautiful,but really its not,but its still better than the other guys above.
7.MITSUOKA NOUERA
This is another beautiful car that was made ugly because the designers decided to get inspiration to design the front from an horror movie.
8.BUFORI GENEVA
I am pretty sure the designer of this vehicle ,owns a lot of pigs and loves them very much.
9.GILLET VERTIGO
I am weak !.Ladipo boys would design something better !
….and finally…
10.Aston Martin Lagonda Shooting Brake
The name is as long as the car.If this was made in Nigeria,we would have simply named the car Augustine
Which of them is your "favorite" .
Lets hear from you !
Also don't forget to download our android app and subscribe to our newsletter.
Credits:DriveTribe