11 Car Myths You Should Stop Believing Today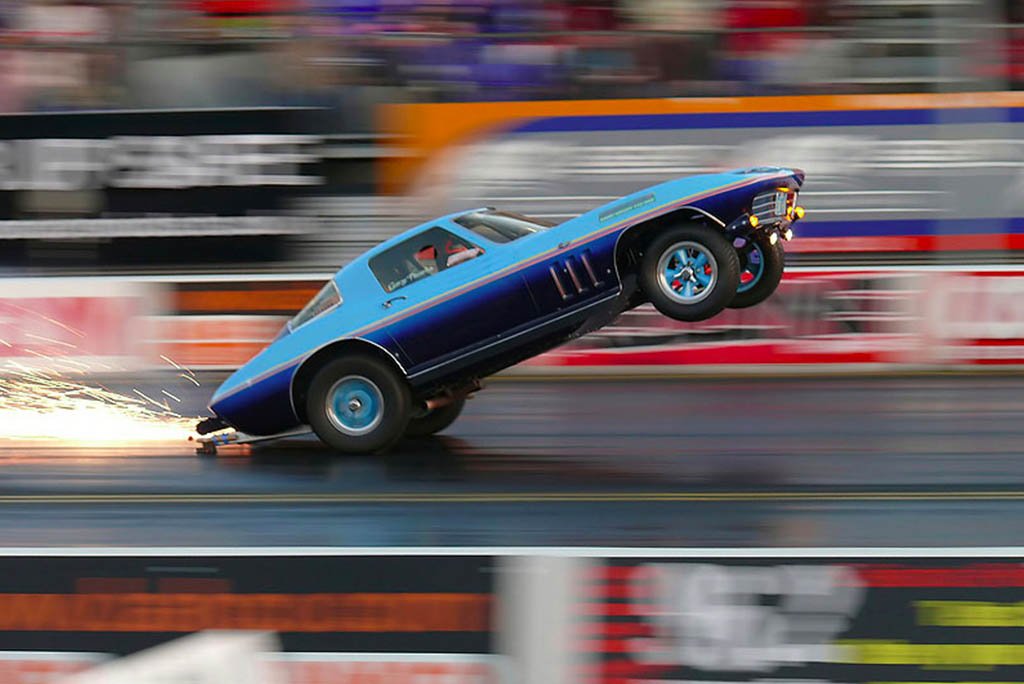 There are several ideas or stories we believe in that are not true. Today, we'll be looking at those false believes that relates to cars and driving.
Let's go.
Actually, the reverse is the case. Not all SUVs are Jeeps but all Jeeps are SUVs or pickup trucks. Jeep is an American automobile brand just like Innoson, BMW and Toyota.. They specialize in making SUVs. This blunder is equivalent to calling all detergents.. "OMO" or calling all Noodles.. "Indomie".
2) All 4 Cylinder Engines are V4:
It is absolutely interesting when you are asked if your Toyota Camry has a 4 cylinder or 6 cylinder engine.. and your response is "V4" … V4 ke???   The correct answer should be 4 cylinder, inline-four or straight-four engine.. because the four cylinders are mounted in a straight line as seen in the picture. If you have to funkinize it, you can just say I4. You will never say V4 again if you are aware of how uncommon and obsolete V4 car engines are. Although, they are still used in some motorcycles because they are compact. Some of the cars that have the V4 engine configuration are Lancia Fulvia, Ford Taunus, Ford Essex, 1980 Saab 9-6 , America's AMC M422 and Soviet Union's ZAZ Zaporozhets. So don't even talk about V4 if you are not driving any of these cars.
3) All 6 Cylinder Engines are V6:
Not all 6 cylinder engines are mounted in the V-configuration so they cannot all be called V6. Straight-six engine, inline-six engine or I6 engines can be found in some BMW, Benz, VW, Porsche, Nissan (Skyline) and even the Toyota Supra.
4) Some Cars Are Faster Than Others Even At The Same KM/H:
We all had our fair share of believing this when we were kids.. If you still believe your car at 80km/h overtook another car doing 120km/h on the highway, please wake up! It is highly impossicant.. if there is any word like that. Except in the event of a faulty speed gauge.
5) 4 Wheel Drive Vehicles Can Fly:
I remember a friend who strongly believed his Dad's Nissan Patrol could fly back in the days.. because it could go through rough terrains other cars wouldn't dare. Well, it can only drive through but not fly over.
Some of us will say… "that guy don hammer, no be car him even buy, nah jeep" Jeep=SUV. The SUV might be a 2001 model but nah still jeep any day even over a 2012 saloon.. For real? Various researches across the world has also shown that SUV drivers are 4 times more likely to be narcissists, self-centred, impatient, aggressive and ignore laws than saloon drivers. More like.. "you know me!" "Do you know what I am driving?" Nah Jeep 
Your car user manual gives an explicit answer to this. So don't stick to the every 3,000 miles myth which dates back to 1970s when oil technology was still developing. However, engines and oil technology has since improved drastically. Some synthetic oils now last up to 15,000 miles or 1 year.
Related Post You Should Read : 20 Car Facts You Should Know
8) Overdrive Makes Your Car Go Faster:
If you are racing another car on third mainland bridge and you turn on the overdrive in order to disappear into thin air, OYO is your case o. Overdrive actually puts your car in a higher gear for coasting or cruising on the highway. It reduces engine RPM, leading to better fuel consumption, lower noise and lower wear. It is different from sport mode.
9) All Recently Purchased Cars Are "Brand New":
This has become increasingly popular especially on news headlines. The news title will say "Man gets Brand New SUV as birthday gift"… click on the link and all you'll see is a 2003 Murano which looks like Nigerian used. There is a clear dichotomy between brand new and Tokunbo. We can't be calling a car, brand new after the manufacturer already moved on over 10 years ago.
10) Changing Lanes Frequently In Traffic Makes You Go Faster:
This must have happened to you a couple of times. Despite hopping from one lane to the other in traffic, cars that maintained a single lane still left you behind. That means.. lane prostitution does not pay.
11) Men Are Always Better Drivers Than Women:
This is definitely not true. Some men always scratch their cars especially when reversing.. while their wives are Gone In 60 Seconds. The female driver I trip for the most is a Megabus double decker bus driver… After conquering the highways, she turned the monstrous bus into a Kia Picanto within the city with her sharp maneuvers. I had to go salute her at the end of the trip.
Is there anyone you are guilty of or anyone I didn't add? Tell us in the comment section.
Don't forget to like, rate, share and download our mobile app.